In the name of "Right to Life" Quiverfull moms could lose their lives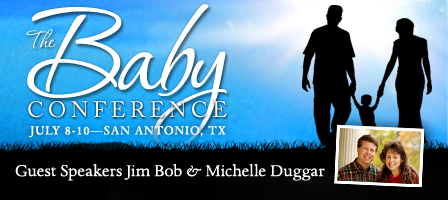 In June of 2008, Vision Forum posed the following question from their Witherspoon School of Law and Public Policy on its website: "If abortion is the murder of a human being, is it biblical to oppose all abortions?" The organization addressed this topic in a series of blog posts on the matter, determining definitively that tubal ectopic pregnancy did not justify surgery to remove the fatally compromised fetus along with a pregnant woman's fallopian tube.
Despite the medical fact that tubal pregnancies prove to be fatal to the fetus in all cases, the Vision Forum group determined that any surgery which ends any ectopic pregnancy to rescue the mother constitutes an elective abortion, unequivocally qualifying as a utilitarian decision which amounts to the murder of the already terminal fetus. The group also improperly downplayed the incidence, morbidity, and mortality associated with tubal pregnancy.
Though the Catholic Pro-Life position supports surgical intervention in the case of tubal pregnancy to save the mother, Vision Forum's dangerous position continues to spread throughout sectors within the Evangelical Christian community.
Samaritan Ministries, a Christian medical needs-sharing ministry that provides an alternative to "third party payment" medical insurance that is not subject to laws governing the medical insurance industry, republished Vision Forum's position in their materials ostensibly as a moral imperative. Samaritan Ministries ambiguously suggests that such care might be an expense that their organization would refuse to cover, potentially qualifying as a condition that involves unethical behavior.
Per the ministry's policy and the subscriber's agreement, the group denies payment for treatment of any conditions resulting from sinful behavior (e.g., sexually transmitted disease, substance abuse recovery, etc.). Vulnerable subscribers may potentially be rendered without coverage if their physicians opt for early treatment. By capitalizing on fear and distortion through undue influence, Samaritan Ministry's stance complicates the medical decision-making process for affected families, delaying appropriate care at best or precluding care at worst.
Vision Forum seeks to advance this position on ectopic pregnancy as well as their views on corporal punishment for children through the vehicle of their "Baby Conference" in July in San Antonio. Dan Becker, President of Georgia Right to Life was invited to speak, falsely suggesting that all state and national level Right to Life Organizations also share Vision Forum's views. Jim Bob and Michelle Duggar (natural parents of 19 children of the TLC/Discovery show) have also been invited to the conference to participate as keynote speakers and receive an award.
The group also plans to address spanking, likely as damage control following the recent death of Lydia Schatz who died as a consequence of the stringent corporal punishment methods that are staggeringly popular among the group's following. Presumably, Vision Forum seeks to capitalize upon the notoriety of the Duggar Family to surreptitiously advance both of these agendas.
Though EthicsDaily.com reported on this issue of ectopic pregnancy in August of 2008, not one Evangelical Christian Pro-Life or Biomedical Organizations agreed to make any public statements specifically confronting Vision Forum or Samaritan Ministries regarding their views about ectopic pregnancy.
Cynthia Mullen Kunsman, RN, BSN, MMin , ND
(Discussing the phenomenon of Spiritual Abuse in Evangelical Churches)
Discuss this post on the NLQ forum!
Also, I am leaving comments open on this post so that non-members can add thoughts on this topic too. We're hoping to raise a stink here to maybe get the right to life groups to address this situation.