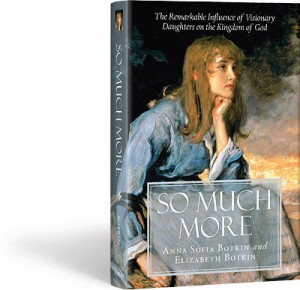 by WanderingOne
When I was four years old my cousin Aaron was born to my mom's sister. The next year, my sister, and three other cousins were born on my mom's side. After that, every year, two or three or sometimes all four of my mom's sisters were pregnant. By the time I was eight, I had thirteen cousins on that side of my family. When my sister and I were added in, that meant there were there were fifteen of us, and I was the only one not the age of five. More often than not (we lived relatively near one another), my mother would take my sister and I over to one of her sisters' houses to do our schoolwork, or to help out with housework. And we might not be the only cousins over that day; other times, our cousins would come to our house and we'd all do homeschooling together. So, despite the fact that I only had one younger sister, I was frequently charged with several of the younger children.
I watched them play, kept them out of trouble, helped them pick up their toys, nursed their wounds, settled their arguments, and, when they got old enough to start school, helped them with their homework. I had to make sure they obeyed—when they didn't, I bore partial responsibility for their errors. But I had to be patient with them and not bossy when they didn't do what I had asked. If someone did something wrong, I got in trouble for tattling if I told. If I didn't tell, I was in trouble for helping conceal their sin. I loved my family and wanted to help take care of my cousins and to please my mother and aunts, but I wasn't sure that I could do it. Some things were easy enough to handle. I could fix scrapes and bruises, wash faces and hands, explain schoolwork, and take care of a sick child. But other things—like settling arguments and disputes and keeping everyone out of trouble—seemed like an impossible task. There was only one of me, and I was only a child.
When I was around eleven years old, my sister and my four oldest cousins were playing outside, after having finished their schoolwork for the day. My mother had asked me to both keep an eye on them, and help another of my cousins with her reading. I was constantly running from the basement of our house (where the desks and school materials were) to the back porch so that I could check on the "older kids," and then back down to the basement to help Katie again. My mother was trying to make lunch, when a couple of the kids who were too young for school came to her in a fight—and she sent them to me. While I was attempting to straighten everything out, my sister came running to me in tears, with a giant gash on her head, because one of my cousins had hit her on the head with a baseball bat. I brought her up to my mother who determined she needed to go to the ER for stitches. So, an aunt was called, my sister was taken to the hospital and I was in trouble for not paying enough attention to her and my cousins and for the fact that Katie didn't finish her reading for the day.
I felt so completely exhausted and overwhelmed. I told myself that this must be because I was depending too much on my own strength and not enough on the strength of Jesus. Maybe I was depending so much on my own strength because I didn't really believe. Maybe I didn't mean it every other time I had prayed before. So, I confessed my sins and begged God to come be with me, to help me depend on His strength, and tried my best to really mean it and really believe. It never got any easier. I kept trying to have faith and to trust on God and in God's strength, but no matter how much I prayed and asked God to help me be obedient and a good daughter and older sister/cousin, I was always exhausted.
But I couldn't actually talk to anyone about this. If I told them I was exhausted, they would think I was complaining. So, all the while asking Him to help me, I confided in Jesus about all the problems I had with my cousins that day, or about all the stress of making sure my cousins obeyed, while not being bossy. I told Jesus everything. He became my best friend—even though He never answered, never made my days any easier, I knew that He was always going to be there and that, no matter what I should trust Him, even if He never seemed to answer.
Discuss this post on the NLQ Forum.