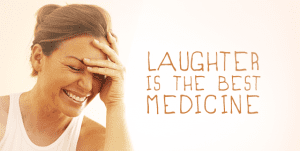 How are you and your family planning on spending tonight? Watching the ball drop on Times Square or some other way? Making any resolutions this year?
As I think about things I need to personally change in the coming year I think about the most insane beliefs I held while quivering. Then I ran across this and had to share it in light of the many children most of us were either popping out or trying to conceive. From the website Cracked.com I give you The 6 Craziest Beliefs Entire Cultures Have Held About Sex Almost everything on the list involves the conception of babies, that fiercely held goal of almost everyone in the world of Quiverful.
May this coming year bring you the exact opposite of what Pat Robertson predicted yesterday, a life filled without fear, with enough abundance that you and yours are comfortable, that no world financial disasters happen, that you feel confident spending enough money to stimulate the economy, a world where peace, calm and love rules all people, that CBN is unsuccessful fleecing people out of money.
Comments open below
NLQ Recommended Reading …
'Breaking Their Will: Shedding Light on Religious Child Maltreatment' by Janet Heimlich
'
Quivering Daughters
' by Hillary McFarland
'Quiverfull: Inside the Christian Patriarchy Movement' by Kathryn Joyce