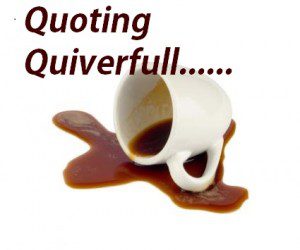 by Nancy Campbell at Above Rubies
It is important to constantly affirm who God created you to be and who you are in your high and noble calling of motherhood. Here are a few affirmations for you today. Write them out, bold and big, and pin them up where you can be reminded. And don't forget to SPEAK THEM OUT LOUD!

And remember, you don't speak these affirmations because you feel like it. You may feel exactly the opposite! But, forget your feelings. They come and go. They are temporary. Truth is the real issue, and when you speak truth, you will be amazed how your whole being–emotionally, physically, and spiritually, will catch up with your confession.

I am a fulfilled and liberated homemaker.

I am created to be a nurturer.

I am a dangerous woman to the enemy as I raise arrows for God's army.

I am a full-time missionary, training laborers for God's harvest field.

I am involved in the greatest building program in the nation–building a godly dynasty!

I am a family strengthener.

Keep confessing the truth! Choose one, or all of them, to confess out loud. You will become what you speak.

I am no longer a half-hearted, but a whole-hearted wife and mother.

I am walking before the Lord and my family with a transparent heart.

I am walking in the joy of a free spirit.

I am raising children who are richly filled with God's Word.

I am in full-time ministry for God as I nurture and train my children.

I am training my children how to listen to the One who speaks from heaven!
Comments open below
QUOTING QUIVERFULL is a regular feature of NLQ – we present the actual words of noted Quiverfull leaders and ask our readers: What do you think? Agree? Disagree? This is the place to state your opinion. Please, let's keep it respectful – but at the same time, we encourage readers to examine the ideas of Quiverfull honestly and thoughtfully.
NLQ Recommended Reading …
'Breaking Their Will: Shedding Light on Religious Child Maltreatment' by Janet Heimlich
'Quivering Daughters' by Hillary McFarland
'Quiverfull: Inside the Christian Patriarchy Movement' by Kathryn Joyce