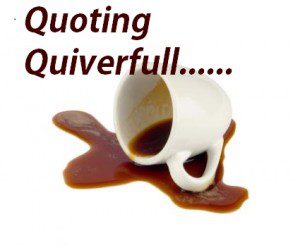 by Vaughn Ohlman of True Love Doesn't Wait – Pornography III: Hear, Oh My Son, the Instruction of a Father
Pro 5:1 My son, attend unto my wisdom, and bow thine ear to my understanding:

There is a long forgotten doctrine, once universally held in the church, that would, if followed, provide a great bulwark against pornography, prostitution, fornication, adultery, and divorce. Oh, and child-murder. It is a very, very unpopular doctrine. The most conservative of conservatives disagree with it. The most radical of Presbyterians have no idea Calvin taught it. The most Reformed of Reformed Baptist are clueless that John Gill preached on it.

Solomon could be said to be the chief spokesman for it. Again and again Solomon mentions this doctrine, again and again he states that it is a bulwark against sexual sin. And yet, again and again, our modern preachers and commentators pass lightly over.

What is this strange doctrine? The doctrine of 'honor thy father'. (I will wait a bit for the howls of protest to die down, as my audience screams that of course they believe in honoring their fathers!!.).

Pro 5:2-5 That thou mayest regard discretion, and that thy lips may keep knowledge.
For the lips of a strange woman drop as an honeycomb, and her mouth is smoother than oil:
But her end is bitter as wormwood, sharp as a twoedged sword.
Her feet go down to death; her steps take hold on hell.

How is it that the modern church doesn't believe in this doctrine, doesn't teach this doctrine, has perverted this doctrine out of all historical recognition? What is this doctrine? What did the church historical teach? How does that differ from what is taught today?

The church historical taught that young men owed their parents life-long honor (yes, quiet down, I know you think you believe that) and that this honor consisted of: respect, care… and obedience. Read that again. Obedience. Life-long obedience to your parents. No, not ending when you turn eighteen. No, not ending when you get a job. No, not ending when you get married[1]. Life-long.

Pro 7:1-5 My son, keep my words, and lay up my commandments with thee.
Keep my commandments, and live; and my law as the apple of thine eye.
Bind them upon thy fingers, write them upon the table of thine heart.
Say unto wisdom, Thou art my sister; and call understanding thy kinswoman:
That they may keep thee from the strange woman, from the stranger which flattereth with her words.

While you take a deep breath and read that again I will answer you next question. "How does that help with… with what you said?" Well, first of all, lets face it, most of us, when we became adults, rather threw off the shackles. We liberated ourselves from all of the protections that our parents had provided. And our parents, unfortunately, thought that was OK. Before we were used to having to tell our parents when we were going to be in, who we were going out with, etc., once we became *adults* we ignored all that.

The result? Well, it is a lot, lot easier to stay out too late… and do too much… if you never had to 'report in'. If you had no rules. If you had no rulemaker.

What about when we are married? How can parents help then? Well, in my opinion the question almost answers itself. They have been around the block, marriage wise. For many of us our parents have been married longer than we have been alive! [2] They have been there, done that. Or done something else equally stupid. Let me tell you about the time my mom and dad had this fight… well, maybe another time. Let's just say that my mom applied the words 'let not the sun go down on your wrath' with a vengeance (and a cup of water).

Pro 13:1  A wise son heareth his father's instruction: but a scorner heareth not rebuke.

"Oh, but I go to my parents…" Oh, really? Like you would if you actually thought they had authority? Maybe not direct authority over how you deal with your wife[3], but direct authority over you and your spiritual affairs? Direct authority to rebuke you for being stupid and unloving? You go to them in that sense? Yeah, I didn't think so.

I heard this story the other day where this couple tells their kids they were separating (hint: the kids were devastated). And I kept hoping someone would answer the totally inane speech about 'how it is for the best' with 'no it isn't! It is totally immoral and unloving!' But nobody did. But maybe parents could have. Perhaps the father or the mother, or both, could have taken the couple aside and instructed them in their duties re I Cor 7:3-5, Ephesians 5, Titus 2, and Proverbs 5.

The wife may need to be instructed in being submissive to a husband, even if he obey not the Lord, as I Pet 3 says. This is a hard duty, and one that is not often taught.

Pro 31:1-3 The words of king Lemuel, the prophecy that his mother taught him.
What, my son? and what, the son of my womb? and what, the son of my vows?
Give not thy strength unto women, nor thy ways to that which destroyeth kings.

Or perhaps one or other of the couple needs instructions from the rest of I Cor 7… on dealing with an unChristian spouse. Or a spouse acting as if they were a non-Christian. Let's face it; if the Scriptures tell the Christian spouse not to leave their non-Christian spouse unless they get kicked out… how is that two Christians think that one of them is allowed to leave their family, leave their marriage bed, just because things get tough? It would take a father with authority to deliver a message like that.

I think that for my audience this will be my hardest post. What we are talking about here is taking on one of the sins of the age. It is written:

Rom 1:29-32 Being filled with all unrighteousness, fornication, wickedness, covetousness, maliciousness; full of envy, murder, debate, deceit, malignity; whisperers,  Backbiters, haters of God, despiteful, proud, boasters, inventors of evil things, disobedient to parents,  Without understanding, covenantbreakers, without natural affection, implacable, unmerciful:

Who knowing the judgment of God, that they which commit such things are worthy of death, not only do the same, but have pleasure in them that do them.

Did you catch that? In the middle of all of those horrible sins, hard to dream of in a child, at least in their fullest form, we have 'disobedient to parents'. And today we have made that a virtue. We actually celebrate it when an 'adult' defies his parents. We call it 'coming of age'. We call it 'becoming an adult'. We call it 'growing up'.

And all of that is completely unBiblical. Scripture doesn't teach any of it. Indeed all of the Biblical characters, most particularly Christ, contradict all of it. All of Scripture teaches that the authority and instruction of the father are to guide us lifelong.

Oh, wait a minute. But what about pornography? Well, read my previous post and ask yourself how much easier that issue would be when addressed by an authoritative father or mother. Not an 'equal', not a parent busy pulling away to let their children be 'adults'… but by an authoritative father.
Comments open below
QUOTING QUIVERFULL is a regular feature of NLQ – we present the actual words of noted Quiverfull leaders and ask our readers: What do you think? Agree? Disagree? This is the place to state your opinion. Please, let's keep it respectful – but at the same time, we encourage readers to examine the ideas of Quiverfull honestly and thoughtfully.
NLQ Recommended Reading …
'Breaking Their Will: Shedding Light on Religious Child Maltreatment' by Janet Heimlich
'Quivering Daughters' by Hillary McFarland
'Quiverfull: Inside the Christian Patriarchy Movement' by Kathryn Joyce