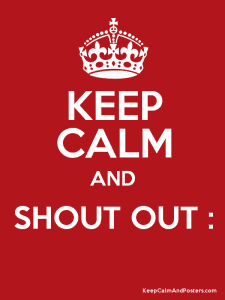 This week we posted a bit about what the Botkins Sisters, Anna Sophia and Elizabeth Botkin consider essential for every young woman to study. The Botkin family is currently signing up people to take their newest Webinar – Ready for Real Life.
It's obviously not the 1850s or the 1950s now, like many Quiverfull leaders try to return us to so their strategies of life developed with old days in mind aren't going to be very effective in our times. How must we shift to make a seamless transition in today's world?
This Sunday's question is  –  What does a Teenager/Young Adult of all genders need to know or study to make a successful transition to adulthood? Are there specific things that the Botkins and others are missing in their educational plans and advice that is essential to know?
You can either post your reply to the question below or email to CaluluNLQ(at)gmail(dot)com and we'll post your replies next Sunday.
Great answers last week!
Comments open below
NLQ Recommended Reading …
'Breaking Their Will: Shedding Light on Religious Child Maltreatment' by Janet Heimlich
'Quivering Daughters' by Hillary McFarland
'
Quiverfull: Inside the Christian Patriarchy Movement
' by Kathryn Joyce