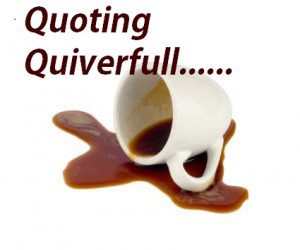 by Michelle Duggar during TLC's "19 Kids & Counting" & at Parentables
Question from a "19 Kids and Counting" fan on Facebook: How do you decide when one of the children is ready for courtship?

In my home, we like to think very carefully about courtship and getting to know potential husbands and wives. Why would you consider really getting to know someone closely if you didn't think that there would be a potential for marriage? A person really needs to ask themselves, are they at the point in their life where they are ready for marriage? If they are, they need to be careful in how they handle this whole idea of getting to know someone because the emotions and the hormones that are involved in that season of life can really get out of hand if you really don't have a good perspective.

We want them to make sure they're ready for marriage, and that they are really prepared for it. For one of my daughters, there would be a lot of things that she would want to consider. Can I really, truly manage a household? Am I able to manage the money, purchase the things I need for my home and get all those ducks in a row to be married and run a household?

In a potential suitor, we'd want a gentleman that loves the Lord and is growing in his relationship with him. He really needs to have that relationship as the priority of his life that drives him to do the things that God would want him to do. And he would have to be prepared to provide for his wife, which would mean he needs to have an income to support them and the stability to have a home, whether renting or owning. He'd also need to be a good protector for his wife and future family.

At this point, we've got a number of our older children that I think are ready for that next step in life. Our son John David has got a job and a home. He's leasing that home out as rental income and putting the money aside. He's also getting his pilot license right now and he's been a fireman and a police officer, and now he's a constable. So he's definitely at that place in life where he's ready to be a husband and a provider and he would be open to courting a young lady if he felt she would be the one for him.

Then our daughters, we've got Jana, Jill, Jessa and Jinger that are very capable of being married and having that close relationship with a special one. They manage a lot of our household; they like to do a lot of our shopping for clothes and food. That's not a big deal for them, they love doing it anyway. But they're good at it and good at managing things.

It's just a matter of praying as different individuals come in to our lives. If they really sense that there's an interest, the girls will study him and try to find out more about him in their time together. They need to get along really well and might get to know each other a little better through emailing or talking. There's a lot of ways you can get to know somebody besides just being alone with them. They need to be a friend before they would even consider making a commitment to courtship.

And that's kind of how it goes. It's not just pairing off and going and doing things together alone, but getting to know them and their families too. Finding out from those that know the potential suitor, is this person quick to anger? How do they handle problems at work? Do they really have it together?

I think it's probably going to be a little different for each of the kids. It'll be interesting to see as time goes on how all of it pans out.
Comments open below
QUOTING QUIVERFULL is a regular feature of NLQ – we present the actual words of noted Quiverfull leaders and ask our readers: What do you think? Agree? Disagree? This is the place to state your opinion. Please, let's keep it respectful – but at the same time, we encourage readers to examine the ideas of Quiverfull honestly and thoughtfully.
NLQ Recommended Reading …
'Breaking Their Will: Shedding Light on Religious Child Maltreatment' by Janet Heimlich
'Quivering Daughters' by Hillary McFarland
'Quiverfull: Inside the Christian Patriarchy Movement' by Kathryn Joyce