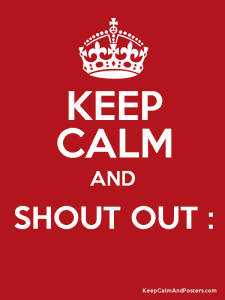 Today's question is from the earlier posting – You Can Fall in Lust But Not Love?
Does falling in love always involve a level of lust? Love at first sight is chemical and filled with lust?
You can sound off below in the comments or if you wish to write a longer piece for publication on this subject you can drop me a line at CaluluNLQ(at)gmail(dot)com  Results published next Sunday!
Comments open below
NLQ Recommended Reading …
'Breaking Their Will: Shedding Light on Religious Child Maltreatment' by Janet Heimlich
'Quivering Daughters' by Hillary McFarland
'Quiverfull: Inside the Christian Patriarchy Movement' by Kathryn Joyce