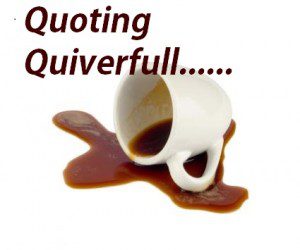 by Peter Bradrick from his Facebook
The past decade of my life has been defined by my close relationship with my mentor and former spiritual father. Those who know me recognize my longstanding, fierce commitment to his family, his work, and his legacy. As soon as I caught wind of what was going on, I became very involved in working towards fulfilling the duties of friendship and brotherhood – to confront a man who has been like a father to me for a third of my life and plead with him to truthfully confess, and to genuinely take responsibility for longstanding betrayal of everything we had fought together for with the hope of ultimate restoration.

Friends… truth and justice are mercy. Covering sin is not mercy. (Proverbs 28:13, "He who covers his sins will not prosper, But whoever confesses and forsakes them will have mercy.") This was the message of the men that joined me to go in person to plead with him. Men he's called "bosom brothers", son's in the Lord, close friends, and a mentor of his. What for us was a tender, emotional, mission of mercy and plea for true repentance was met with something, and by someone I never could have imagined. Instead of being received as the "wounds of a friend" (Proverbs 27:6), I was formally disowned and declared to be a "destroyer" to my face.

There is no way to describe the soul crushing blow I was dealt that day and it's overall impact on my life. It's was like experiencing the scene from Braveheart… where William Wallace finds out he's been betrayed by Robert the Bruce, over and over again. Walking away from that meeting, I couldn't speak for hours I was so stunned. I am still physically, emotionally and spiritually broken and asking God to give me wisdom. I know many people are so very hurt and confused regarding what has transpired and my prayer for myself, my family, and everyone involved is that we look to Christ alone with hearts of love, mercy, and repentance seeking to root out the sin in our own lives. Galatians 6:1 Brethren, if a man is overtaken in any trespass, you who are spiritual restore such a one in a spirit of gentleness, considering yourself lest you also be tempted.
Comments open below
QUOTING QUIVERFULL is a regular feature of NLQ – we present the actual words of noted Quiverfull leaders and ask our readers: What do you think? Agree? Disagree? This is the place to state your opinion. Please, let's keep it respectful – but at the same time, we encourage readers to examine the ideas of Quiverfull honestly and thoughtfully.
NLQ Recommended Reading …
'Breaking Their Will: Shedding Light on Religious Child Maltreatment' by Janet Heimlich
'Quivering Daughters' by Hillary McFarland
'Quiverfull: Inside the Christian Patriarchy Movement' by Kathryn Joyce