by Suzanne Titkemeyer
I found this list of what the likely personality flaws children of alcoholics develop and it struck me that the list isn't just about alcoholism. It could apply to many different types of dysfunction, people raised in extreme religion, with toxic parents, workaholics, drug addicts, whatever. It works for a laundry list of dysfunction.
Part of recovery is self-awareness. Taking a good long look at yourself warts and all. Embracing it all before working to rid yourself of those things that are harming you, holding you back from the best you, the healed you. Posting this list in that spirit of self-awareness. I know I see things about myself there, but I did grow up in a family of alcoholics.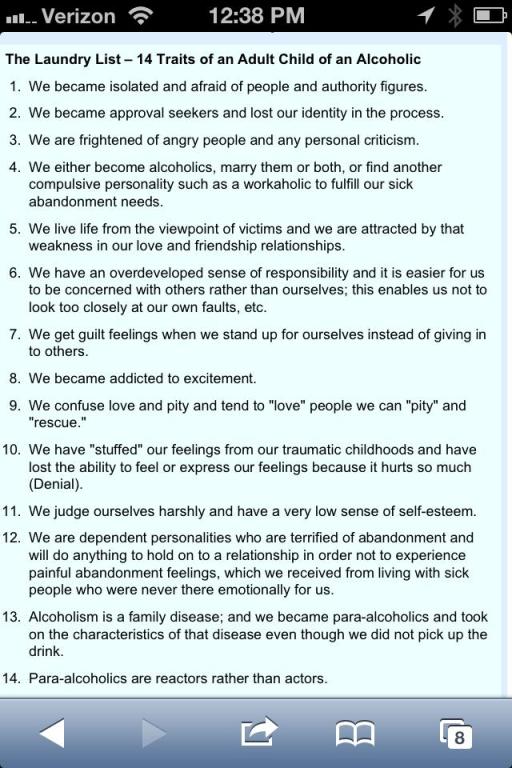 Comments open below
NLQ Recommended Reading …