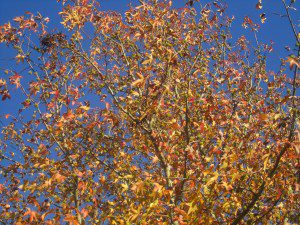 by Suzanne Titkemeyer
Do you remember last week when Jim Bob and Michelle did an almost exact copy photo of the Instagrammed photo their newly wed daughter Jessa and their new son in law Ben Seewald posted of their kissing? Ma and Pa Duggar upstaging their child yet again?
According to Jezebel and other publications online the Duggar elders posted that gross and possibly inappropriate photo of themselves macking on each other on their Official Duggar Family Facebook page with this request.
God designed marriage to be a loving, dynamic relationship between a husband and wife for a lifetime. God loves marriage and it is supposed to be full of love, joy, fun and romance. Marriage is where romance belongs! Recently, Ben & Jessa received some criticism for posting a kissing picture. We are so grateful they waited to share their first kiss until after marriage. We've been married 30 years and are still in love! We had fun trying to duplicate Ben and Jessa's happily married kissing picture. We challenge all married couples to take a happily married picture and post it here.
Others did take the challenge and boy, was it a doozy! Yes, there are some straight up married folks posting themselves kissing, but there were even more people posting their gay couple photos and photos of them making out with all sorts of inanimate objects! The majority of the photos were busy trolling Ma and Pa Duggar's original request.
Be careful what you wish for, Jim Bob and Michelle. Whichever flunkie at TLC assigned to run the Duggar Facebook had the onerous task of removing all spit-swapping that didn't fit with the Duggar marriage trope. An alternate Facebook page was set up for those that had their photos removed – Duggars Family Officia Blocked GLBT Wedding Photos.
Occasionally one photo that doesn't fit the Duggar's idea of marriage sneaks through, like this funny one of Kensuke Nakamura kissing Godzilla.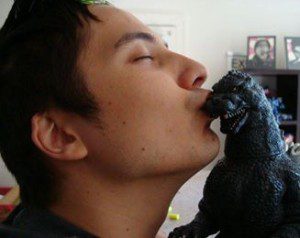 This all brings up the question. Are more people now officially turned off by the Duggars than there are Duggar supporters? Does this mean that America is finally starting to reach their limit on tolerating the Duggars?
Since this is a Duggar posting, it means that Duggar fans coming here will see this six months to 2 years out of date and flounce about angrily in the comments. Before all that flouncing commences please read our Duggar Fan Comment Policy first!
If this is your first time visiting NLQ please read our Welcome page and our Comment Policy!
Comments open below
NLQ Recommended Reading …