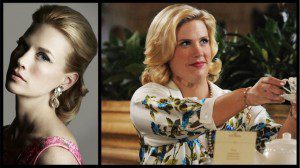 by Stephanie – a guest post at Lana Hope's Wide Open Ground. Please be sure to visit Stephanie at her blog – Stephanie Hoffpauir
(Editors Note: In the wake of Thanksgiving and the build up to Christmas I think it is important to think about how much stress and unhappiness play a role in keeping us bound to some not so healthy habits. No fat shaming here, lawdy I'm the last person to be throwing fat-rocks, but just have to point out the hypocrisy in the church over weight. Where I attended we were told that being overweight was a huge sin, the sin of gluttony, which only made everyone feel guilty and eat even more. It added to the stress and seemed cruel considering the high percentage of people in that church were overweight. There is something about Fundamentalist Evangelicalism that discourages people from taking care of themselves on top of all the shaming. )
I was an overweight kid starting around fourth grade.  We spent a lot of time in church.  Church twice on Sunday, once on Wednesday, and anything in between.  I can't say I didn't like it.  Church fueled my passion for music and the art of a good service.  I learned a lot.  I questioned a lot.
When I was about twelve, my aunt became Pentecostal, a big jump for us traditional Southern baptists.  It rocked our family big time and strained relationships as our Avon selling, make-up wearing, yummy smelling aunt changed before our very eyes.   To make things more complicated, I was putting on weight.  The physical weight was a place to put my feelings and the fear of being unsure if I were saved or not. Tongue or not tongues?  By grace?  

I ran from preacher to preacher and verse to verse asking, demanding explanations.  Not one person ever answered my questions to my satisfaction.  I began to see the merry go round of it all.  Some in my family may consider that my demise, but I call it my awakening.

It took many years for me to feel safe enough to allow the extra weight to come off.  I don't count it as coincidence that the year I started losing weight was the year that, for the first time since I was twelve years old, I stopped regularly playing piano for a church.  I took off any steady work at a church for almost ten years!  I needed it.  I needed to give my thoughts a chance to breathe and explore.  Over those years, I lost 100 lbs.  

I have explored many religions and found things in them that I love and thing I don't.  I can be around and in other churches without heading to the fast food joint afterwards.  I have realized the shame I was carrying was not for me to hold.  It was placed upon me to adhere to a way of living I had not chosen for myself.

When I see children today who question their religion at young ages, like I did, I want to give them a high five and a hug.  A high five for their bravery and a hug to get them through all the people around them who will see that bravery as a sin.

The courage to be who we are is not to be taken lightly.  The courage to live a life of freedom and to be our own best friend is not only a gift, but a skill I had to learn.  I am glad I learned to be a part of the world of difference and feel love in my heart.  I hope I can help others do the same.
Stephanie is a free thinking, piano playing gal from the south who mentors and supports women through weight loss stress and shame while at the same time, helping them tapping into what truly inspires them from the inside out. Visit here on her website.
If this is your first time visiting NLQ please read our Welcome page and our Comment Policy!
Comments open below
NLQ Recommended Reading …