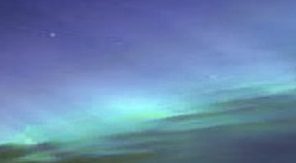 by Cindy Kunsman cross posted from her blog Under Much Grace
Editor's note: This was written in response to some of the discussion over Cynthia Jeub's blog posts. That is not why I am sharing it here. This is something that everyone in recovery from spiritual abuse or religious trauma syndrome could benefit from watching and thinking about the issues brought forth.
Religious lifestyles that demand a great deal of conformity can create a lot of relationship tension as children venture into adulthood as those adult children begin to make their own choices about life and belief.  If there is too much reliance on the identity of the family of origin or if the family demands the adult to remained defined by this identity, relationship are likely to develop.

But what makes for a person's identity?  Where does it come from?  How does an individual find their worth, value and peace?  It's more complicated than you might think.

How would you rate your own self-esteem?  Your self-efficacy?  What kind of locus of control do you have?  What about your loved ones?  Can you speculate about how these elements affect your relationships with family?
~~~~~~~~~~~~
Cindy is a member of the Spiritual Abuse Survivor Blogs Network.
Cynthia Mullen Kunsman is a nurse (BSN), naturopath (ND) and seminary graduate (MMin) with a wide variety of training and over 20 years of clinical experience. She has used her training in Complementary and Alternative Medicine as a lecturer and liaison to professional scientific and medical groups, in both academic and traditional clinical healthcare settings. She also completed additional studies in the field of thought reform, hypnotherapy for pain management, and Post Traumatic Stress Disorder (PTSD) that is often associated with cultic group involvement. Her nursing experience ranges from intensive care, the training of critical care nurses, hospice care, case management and quality management, though she currently limits her practice to forensic medical record review and evaluation. Most of her current professional efforts concern the study of manipulative and coercive evangelical Christian groups and the recovery process from both thought reform and PTSD.
Read everything by Cindy Kunsman!
~~~~~~~~~~~
If this is your first time visiting NLQ please read our Welcome page and our Comment Policy!
Comments open below
NLQ Recommended Reading …