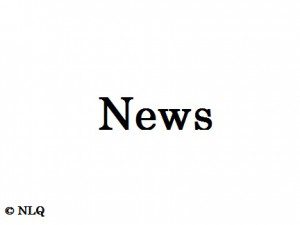 Not sure if everyone here has been following the last few days in the news and the coverage of the conservative Christian organization CPAC currently holding meetings in the Washington, DC area. Most of what's been reported in the media is a blender of Evangelical crazy, completely devoid of any common sense or reality. Example: "Duck Dynasty" star Phil Robertson gave a paranoid rambling speech that claimed 'STDs are the revenge of the hippies' and that 'you should only have sex for 30 seconds or less'. Seriously, I'm not making this up – Talking Points Memo – Duck Dynasty Star Rambles About STDs and Nazis in CPAC Speech
As frightening and bizarre is that all was it is nothing compared to one of the main thrusts of the event, to make sure that women are legally kept in second class citizen status by keeping opportunities for women very limited, limited to traditional roles as defined by Quiverfull and Evangelical Christianity as wives and mothers.
From Raw Story – Republicans still fighting the 'War on Women' at CPAC – here's why:
At CPAC, conservatives dedicated an entire panel to "The Future of Marriage." One could be forgiven for assuming it tackled the issue via the sub-topic "Gays, and the Ickiness Thereof," because that was the default assumption among those attending CPAC as part of an ongoing More Jaded Than Thou contest. Instead, the panel bypassed halting marriage equality and went straight for a return to celebrating a time when women had few stable life opportunities outside of marriage.

Heritage Foundation vice-president Jennifer Marshall signaled the need for conservative candidates to "be indivisible" on the matter of the "very interrelated" three legs of the conservative stool – marriage, small government and a stable economy. What a weird stool. Why these three things? Why not neighborhood bowling leagues, usury and the gibbet?

Marshall answered that question by explaining that "the sexual revolution has made relationships between men and women much more challenging". Naturally, as polyamory and bed hopping have had very little effect on bowling or usury. Still, it was an important statement to make, because it implied that women had been complicit in the destabilization of their economic security.

Heather MacDonald of the Manhattan Institute – employer of such luminaries as Iraq War stooge Judith Miller, invariably wrong William Kristol and racist hack Charles Murray – was willing to go even further than Marshall in placing the blame for women's economic travails on alienation from "the family" and then further blaming women's thoughts for turning women against where they belong.

"Feminists have taken over college campuses. They run the bureaucracy. People are losing the vocabulary to say fathers are essential," she said. "I predict there's going to come a time when Father's Day is hate speech because you're dissing a lesbian couple." Piles of unsold real, comfortable Wrangler Jeans clogging up landfills. Tasteful Methodist sex harnesses going unsold at tasteful Methodist sex harness shops. Ships teeming with rear spoilers for family sedans being turned away from the nation's harbors. A chilling vision of dadless things to come.
Frightening that in 2015 that there are still people trying to make sure all women are forced to have a Michelle Duggar-type life. Be sure to read the full story at Raw Story.
If this is your first time visiting NLQ please read our Welcome page and our Comment Policy!
Comments open below
NLQ Recommended Reading …