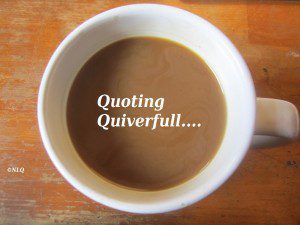 by Michael Pearl from No Greater Joy – Avoiding Vacuums
Editor's note: Curiously Victorian-esque language by the lady asking the question, which makes me think this letter was another suspicious Pearl invention, just like so many of the published letters Debi and Michael claim to receive asking for advice. Takes a completely different yet just as wrong tact on the subject of adoption that those in the Rescue Adoption world.
A few years back, because of certain circumstances, my husband and I took in a boy the same age as our son and…you guessed it…even with all my 'safeguards' in place, this 11-year-old boy—who was raised in an ungodly home—told my kids very sordid graphic details about sex, all in a 'funny' way. That was his thing. To make it funny. And to my horror, they began to laugh and go along with it. Then one day, he went up behind my younger child and tried to simulate the marital act upon the backside. This was in the next room to me! No doors even closed, and within my earshot. Later my children even told me that he would talk about sordid things even in the car with me driving. I was right there!

I have fasted and prayed that the Lord would remove this child permanently from our home, and my husband has agreed that if the Lord provides another open door, he will have him leave. Please, please, Mr. Pearl (and staff), pray that the Lord opens the door for him to go live with his other relatives!

As you know, adoption has become very popular in the church, among popular ministries, and there are so many Christians adopting older, international children, and often damaged children, and then suffering great heartbreak. They are confused, as they believed they were doing God's will, obeying the Bible to care for orphans, etc….and this is happening. Yet, because of the nature of the subject, they are suffering silently, and confused. Any advice would be appreciated. —A Mom

MICHAEL ANSWERS:

Right here in our own community a family adopted three children from Liberia. We warned them, but they were so caught up with good feelings about how they were sacrificing their lives to save poor starving children from orphanages that they danced their way into tragedy. They have several children younger than the three adopted kids, who, unknowing to them, were well-versed in all the dark arts of eroticism and ghastly perversion.

We have received many letters from families who have adopted children from overseas, quite a few from Liberia, and nearly every one of them—if not all—told sad stories of the fall of their natural children into sexual deviance.

I will say this again. Never adopt children even close to the age of your own. You should be past child-bearing age, and your children should be at least 10 to 15 years older than the adopted kids. I don't think there is any such thing as an orphanage-raised child who has not been a participant in sexual perversion. If you are older and your kids are grown, it is a wonderful, full-time ministry to adopt foreign kids. You will experience heartache, possibly failure, but you may just save a soul from sure destruction. But if there is failure, at least your kids will not go down with them.
QUOTING QUIVERFULL is a regular feature of NLQ – we present the actual words of noted Quiverfull leaders, cultural enforcers and those that seek to keep women submitted to men and ask our readers: What do you think? Agree? Disagree? This is the place to state your opinion. Please, let's keep it respectful – but at the same time, we encourage readers to examine the ideas of Quiverfull and Spiritual Abuse honestly and thoughtfully.
If this is your first time visiting NLQ please read our Welcome page and our Comment Policy!
Comments open below
NLQ Recommended Reading …