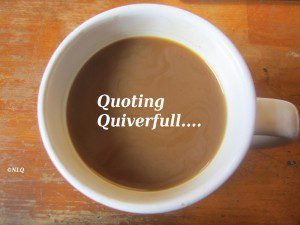 This is part 3 of Michael Pearl's new foreword for his book "To Train Up A Child" from No Greater Joy – Attack on Traditional Child Training
Editor's note: If or when America goes to war again they should get Michael Pearl to write all of the pro war propaganda to sell the war to the people. He's got blaming, shaming and fear-mongering down to a science. In this bit of his his new foreword to his child training book he claims that if you spank in anger you'd not doing it right and not spanking correctly leads to thinks like sex and abortions and ecology.
Though at least 80% of parents admit to using some form of "physical punishment" on their children, most parents have been so influenced by the anti-spanking propaganda that the majority have ceased preemptive and consistent use of physical discipline and only do so when provoked by their anger, which is far worse than not spanking at all. For when parents spank based on a well-thought-out philosophy they don't reach a dangerous level of frustration and explode into physical discipline as do parents who are trying not to spank. So the campaign has taken a larger toll than the 80% number suggests. If the families of America are a study group, sixty years have proven that as parents depart from traditional parenting and schools give way to free expression and non-coercive discipline, we reap an increasingly ugly harvest in America's youth.

Even with their failed experiment, the political move to outlaw spanking is gaining momentum. There will come a time in the United States of America when it will be a crime to use any physical discipline on your children. It is not a question of if but of when. A recent writer asked, "What spanking debate? There is only one side. Where are the advocates for spanking? There are none, nor can there be in the face of overwhelming evidence." They are overwhelmed with their own egos and their progressive agenda emanating from a leftist ideology: mother earth, abortion on demand, sexual license, evolution, global warming, re-distribution of wealth, suppression of the Christian religion, and Big Brother who takes over the responsibility of raising all children. The studies done with real scientific controls do not confirm the anti-spanking agenda; quite the opposite, as we will see.
Part 1 | Part 2 | Part 3 | Part 4
QUOTING QUIVERFULL is a regular feature of NLQ – we present the actual words of noted Quiverfull leaders, cultural enforcers and those that seek to keep women submitted to men and ask our readers: What do you think? Agree? Disagree? This is the place to state your opinion. Please, let's keep it respectful – but at the same time, we encourage readers to examine the ideas of Quiverfull and Spiritual Abuse honestly and thoughtfully.
If this is your first time visiting NLQ please read our Welcome page and our Comment Policy!
Comments open below
NLQ Recommended Reading …