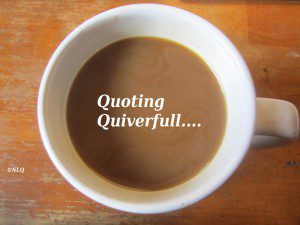 by Carrie Hurd, wife of pastor Patrick Hurd of Heritage Covenant Church in Weatherford, Texas posted on NLQ Founder Vyckie Garrison's Facebook page and reported on by Raw Story and many other media outlets.
Editor's note: Now some of the ten Hurd family children are trying to harass Vyckie on her Facebook for this and they're coming up pretty short. None of them seem to realize that 'playing doctor' (normal childhood sexual exploration) is a far cry from touching sleeping girls inappropriately. Playing doctor involves consent of both parties. What Josh did tramples the notion of consent. Lack of consent makes what he did criminal.
Backstory on all of this:
Ever since Vyckie got named "Atheist of the Year," this Quiverfull patriarchal pastor from Texas has taken a particular interest in Vyckie. He seems to have a real Evangelical hard-on for her. He was already one of her Facebook friends — have been for years — Vyckie's got a pile of folks still in the movement as Facebook friends because it helps in keeping up with what's happening in Quiverfull circles since she left the movement.
Anyway, back in April, Vyckie posted this FB status:
"I need a word or phrase that means "YES!!" in the sense of acceptance with eager enthusiasm, but I don't want to say, "A thousand times, Yes," because that sounds kinda boring to me, and I also don't want to say, "Fuck Yes!" because I just said, "Fuck you" a couple paragraphs back and I don't want to appear to have a limited vocabulary. Suggestions?"
She was in the process of writing her speech for several different atheist conferences at the time of her request.
Patriarch pastor, Patrick Hurd, also responded with this: "But Vyckie Garrison, your vocabulary IS limited by the religion you have chosen."
Sounded like he was picking a fight, right?! So Vyckie took him up on it and made a post on her FB wall where Patrick could try out his Christian apologetics skills on all of her atheist FB friends. There was a lot of back-and-forth in the comments, but nothing really came of it and eventually Patrick flaked out. Vyckie had to set those post's privacy set to public, so if anyone wants to check it out, it's dated April 29.
Anyway, Vyckie didn't hear anything from Patrick for a while, and then

on Saturday

evening, his wife used his account to make a comment about how Josh Duggar was simply "playing doctor" and should be left alone to live a good life. (See the Daily Mail article linked above. Raw Story and several other sites have posts about Carrie's comments, so now Patrick and Carrie are Internet-famous.)
Carrie is also claiming that her words were taken out of context. Good thing we have a screen cap of what she posted.
Last night, Vyckie posted a status: "Why has Patrick Hurd not unfriended and blocked me?'
To which Patrick replied that it's entertaining. His kids are apparently getting in on the entertainment too as they've been posting all over Vyckie's Facebook wall as well as commenting on my posts. They appear to be completely oblivious to how despicable Carrie's comments actually are. One of her sons said that his mother's words were "taken out of context" … nevermind that her entire comment were copied and pasted entirely verbatim.
BTW, neither Vyckie or I submitted Carrie's comments to Raw Story. Some random guy whom I'd never heard of copied the comments from Vyckie's FB wall, added a picture of Patrick and several of his kids posing with rifles, and posted it to Raw Story without bothering to include a link back to No Longer Quivering. Ugh.
Now Carrie is claiming that she has been attacked and is engaging in 'Spiritual Warfare' against Vyckie and No Longer Quivering. Good luck with that. So far it's just been her sons making cracks on Vyckie's Facebook page. So tell me again, who contacted who first and who continues to harass? That would be Carrie Hurd and the hordes from her quiver. If you come uninvited to someone else's Facebook to natter on like a pissed off nanny and you get pushback it's not unjustly being 'ripped apart' no matter how much of a persecution complex/fixation/masturbation you scream. Sounds more like just desserts.
"Vyckie, this is actually Pat's wife, Carrie. You women want parity in the board room and you want equal wages all the way up the ladder, but when it comes to taking responsibility and being equal in other areas, it is always the man's fault or responsibility. How many women bait, hit first, but are seldom arrested for abuse………….? When I was a kid, it was often called "playing doctor", there were just as many girls initiating this kind of behavior as boys. Most of those never went on to perp horrible things. The Duggers, who I have never watched–am not a fan, did it properly and the 14 year old boy should probably be left alone to live a good life, just like girls who do the same thing. You troll the news for any little Christian misbehavior. Get a life! Go to Iraq and fight ISIS if you are seriously worried about women being treated well by men and society."
QUOTING QUIVERFULL is a regular feature of NLQ – we present the actual words of noted Quiverfull leaders, cultural enforcers and those that seek to keep women submitted to men and ask our readers: What do you think? Agree? Disagree? This is the place to state your opinion. Please, let's keep it respectful – but at the same time, we encourage readers to examine the ideas of Quiverfull and Spiritual Abuse honestly and thoughtfully.
Media outlets: (I am looking at you Reverb Press!) If you are going to use any of the content from NLQ please give a link back to No Longer Quivering.
If this is your first time visiting NLQ please read our Welcome page and our Comment Policy!
Comments open below
NLQ Recommended Reading …