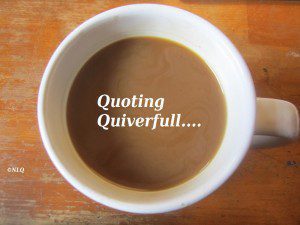 by Michael Pearl of No Greater Joy – Cloistered Homeschool Syndrome
Editor's note: In this article Michael criticizes homeschooling families that control everything the children do. Wait, I'm very confused, isn't this something that the Pearls themselves also did to their children? Is it opposites day or something?
I am thankful for the testimony of the Foger family as well as other families that have come into our lives. They are a prototype to help us understand the problems that are arising among some older homeschooling families. We call it by different names. Today it is the Cloistered Homeschooled Syndrome. Briefly, it is the failure of the parents to understand, appreciate, and respect the individuality of their adult children. They sacrifice the individual identities of their children on the altar of their own emotional needs, making them nurse when they should be killing and dressing their own food, making them obey when they should be learning to command. They seem to think that grown children are God's gift to them rather than their gift to God. Through letters and personal contact, we see more and more of this cult-like isolationism, parents demanding absolute allegiance to the family group, and fearing outside contact might break up their "fellowship." Adult kids who want to launch out on their own are told that they are rebellious and disloyal and are causing grief to those who have nurtured them. Emotionally needy parents manipulate their grown children into remaining loyal to the unit. Thirty-year-old daughters sit at home acting as surrogate mothers, watching their prospects to ever be a mother dwindle.

You cannot stop a tree from growing without killing it or deforming it. Likewise, every year of one's life up until about the age of twenty-one or twenty-two is a year of radical change and development. Some parents are trying to stop that development, clinging to their teenagers like they were six years old. We have observed the victims many times. They either flee their chains in anger, or they are slowly smothered into inordinate submission, and their personalities die as they merge into the ego of their dependent parents.

This medieval hierarchy is preached as Bible doctrine. Father and Mother as King and Queen of their little kingdom preach the divine right of Kings and parents—"Obey me without question, for it is your manifest destiny." Their "patriarchal" status is the only expression of their significance in an otherwise disconnected world, and they milk it until their children are dry and lifeless in spirit, or until they fly away to breathe fresh air.
QUOTING QUIVERFULL is a regular feature of NLQ – we present the actual words of noted Quiverfull leaders, cultural enforcers and those that seek to keep women submitted to men and ask our readers: What do you think? Agree? Disagree? This is the place to state your opinion. Please, let's keep it respectful – but at the same time, we encourage readers to examine the ideas of Quiverfull and Spiritual Abuse honestly and thoughtfully.
If this is your first time visiting NLQ please read our Welcome page and our Comment Policy!
Comments open below
NLQ Recommended Reading …