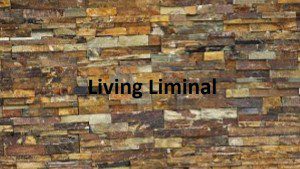 by Living Liminal cross posted from her blog Living Liminal
This past week, with social media bristling with the noise and reaction to the American Supreme Court's decision regarding same sex marriage, my strongest emotional response has been one of gratitude for being hounded from the IC (institutional church).
That might sound strange… but I can explain.
You see, I spent most of my life in the IC and it taught me well. It taught me that there was a right way to think and a wrong way. It taught me that there was an acceptable way to behave and an unacceptable way. Most of all, it taught me to fear.
To fear anything that was outside the prescribed and approved thoughts and behaviours.
And so with fear and outrage running hot across the internet, and memories of how I, too, used to live in that space flooding in, I was overcome with gratitude for the freedom and rest I've discovered since IC and I so painfully parted ways.
I didn't have to react to what the newsfeeds where screaming at me. I didn't need to fear the sky was falling in. I didn't feel obliged to jump in and 'defend' anything.
I just sat with God and relished his love and his peace, knowing he was immeasurably bigger…
~~~~~~~~~
Living Liminal lives in Australia with her husband and three sons, and she is learning to thrive in the liminal space her life has become. She writes at 
Living Liminal. 
If this is your first time visiting NLQ please read our Welcome page and our Comment Policy!
Comments open below
NLQ Recommended Reading …