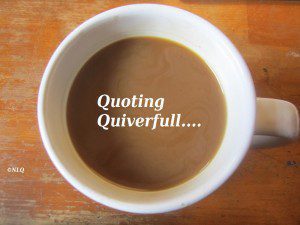 by unknown from The Sunshine Thiry Blog – What Would It Look Like For Christians To Honor Husbands And Fathers?
Editor's note: Another of Biblical Gender Roles female submission enforcer friends that says what he wants to hear. The scary thing is that at his own site BGR seems to be hinting at moving in the direction of Christian Domestic Discipline aka spanking your wife. Also both he and this lady are pals of MRA promoting blogger Dalrock. BGR is moving closer to the realm of Men's Rights Activists and their harmful ideas of what constitutes a marriage – total slavery of the wife.
One way that women can honor their husbands and children can honor their fathers is through obedience (the Bible calls this "submission" for women):

Children, obey your parents in the Lord, for this is right. (Ephesians 6:1)

 Wives, submit to your own husbands, as to the Lord.  For the husband is the head of the wife even as Christ is the head of the church, his body, and is himself its Savior.  Now as the church submits to Christ, so also wives should submit in everything to their husbands. (Ephesians 5:22-24)

The way that the Church could honor husbands and fathers is by accurately teaching these verses from the pulpit and ceasing to teach the unbiblical concept of mutual submission.  The Church could also
affirm that men have both the right and the duty to insist upon obedience,

teach husbands and fathers how to identify and lovingly confront disobedience in their wives and children, just as Christ did with His Apostles,

and support men in their efforts to lead their families by supporting their right to gently, lovingly rebuke rebellious family members.
QUOTING QUIVERFULL is a regular feature of NLQ – we present the actual words of noted Quiverfull leaders, cultural enforcers and those that seek to keep women submitted to men and ask our readers: What do you think? Agree? Disagree? This is the place to state your opinion. Please, let's keep it respectful – but at the same time, we encourage readers to examine the ideas of Quiverfull and Spiritual Abuse honestly and thoughtfully.
If this is your first time visiting NLQ please read our Welcome page and our Comment Policy!
Comments open below
NLQ Recommended Reading …