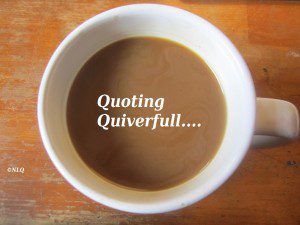 by Debi Pearl from No Greater Joy – The Jezebel Profile
Editor's note: Wow, Debi really has a twisted understanding of exactly who and what the Proverbs 31 woman is. She's not sitting around praying, she's not running around teaching, she's not rushing about having 'fellowship' at all. She's doing what needs to be done to run her household and her business and it never mentions most of the crap on Debi's list of what a modern Proverbs 31 woman is.
Esther is the story of a girl who lost all of her family and was taken by force to become the wife of an older, divorced, heathen man. She was put (by her husband's decree) in danger of losing her own life as well as the lives of all her people. Yet, she overcame her circumstances and her fear in order to honor her husband. The Scripture teaches that when her husband heard her honest appeal, delivered with gracious dignity, she won his heart, and he turned to save her people. God used Esther because God's will was more important to her than her own fulfillment.

Proverbs 31 defines the virtuous woman. She is NOT a mousy, voiceless prude. She is confident, hard working, creative, and resourceful. She uses her time wisely, and contributes to the family income. Her first virtue is that the heart of her husband is safe with her. It says that she will do him good and not evil all the days of her life. That is, he can trust her with his thoughts and feelings, never fearing that she might use the private knowledge she has of him to hurt him in any way. Some men maintain a distance from their wives because if they reveal themselves, their wives will use it against them when they are out of sorts.

If this passage had been written from our modern perspective, it would have extolled her for having a "quiet time," prayer time, fellowship time, and would have projected an image of a prayer warrior, teacher, or counselor. In all the Scriptural profiles of righteous women, including Proverbs 31, none of those concepts are even mentioned. A Proverbs 31 woman is busy helping her husband become successful. She is too busy being productive to spend time being his conscience. In our culture, we have lost a clear understanding of what constitutes a virtuous woman. We have accepted the modern concept of the "spiritual" woman, circulating in the realm of religious power, and have forgotten that God does not see them in this same "glorious" light. What we think is spiritual, God labels "Jezebel." "For my thoughts are not your thoughts, neither are your ways my ways, saith the LORD (Isa. 55:8)."
In order to become a righteous woman, reaping the benefits of having our man adore us, we must follow God's principles of womanhood and totally reject the Jezebel tendency.

God laid down a few simple rules that must be followed because they are consistent with our feminine nature and the nature of men. It was Ruth's virtuous and humble, yet feminine, bold example that caused Boaz to love and admire her. It was Esther's submission to this principle that won the King's love and appreciation for her as a woman and as his queen. These women showed themselves womanly and lovable in the midst of extreme circumstances. God honored them with favor from the men in their lives.
Part 1 | Part 2 | Part 3 | Part 4 | Part 5
QUOTING QUIVERFULL is a regular feature of NLQ – we present the actual words of noted Quiverfull leaders, cultural enforcers and those that seek to keep women submitted to men and ask our readers: What do you think? Agree? Disagree? This is the place to state your opinion. Please, let's keep it respectful – but at the same time, we encourage readers to examine the ideas of Quiverfull and Spiritual Abuse honestly and thoughtfully.
If this is your first time visiting NLQ please read our Welcome page and our Comment Policy!
Comments open below
NLQ Recommended Reading …