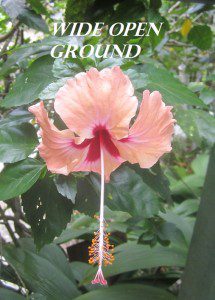 by Lana Hope cross posted from her blog Wide Open Ground
I grew up evangelical, but became a Calvinist when I was 16, and eventually started attending the Reformed Baptist church. Here's a 10 reasons I was attracted to Calvinism.
1. It made more sense from a fundamental, literal interpretation of the Bible. The Bible says, "and all those who were appointed to eternal life believed." What else could this mean other than some were appointed and others not?
2. Calvinism took fear out of hell. Calvinism says that if you desire Christ, then you are of the elect. You don't have to sweat and pray the sinners prayer over and over. If you have desire, you're in.
3. Calvinism gave me an intellectual outlet. The churches in my hometown are pretty shallow. Jesus is my homeboy t-shirts, WWJD bracelets, and months of preaching out of Revelation start to become hollow religion. I was reading theology four hours a day in high school just for fun, and when I met the bright Calvinist minds, it was attractive.
4. Limited Atonement explains the cross. Calvinism explains verses like Galatians 2:20 that says, "I have been crucified with Christ. Its no longer I who live, but Christ lives in me." According to this verse, I was crucified in the past. This means salvation is coming to the realization that I was crucified and that Jesus paid my sin. And that transforms how I live and allow Christ to live in me.  But in the non-Calvinist view, Jesus somehow did that for everyone, but it doesn't count if you don't believe. That never made sense to me (still does); if we were crucified, we're set free.
5. Calvinism took away my grief that God forces people to hell. See, Calvinism says that the non-elect actually make a choice for hell. They don't go kicking and screaming. I hated growing up and hearing about how people in hell will be crying out for just a drop of water and not get it, and that people would be welling their teeth wishing they could change their mind. Calvinism said, "oh no, they want to be there."
6. Calvinism took pressure off evangelism. Calvinists insist that just because God already has his elect doesn't mean we don't need to evangelize. But you know what, its a pretty lame argument, and I knew it. I no longer needed to beg people to go to church with me and convert to my ways (not that I ever did, but I always felt guilty that I did not). If the Holy Spirit wanted to open their blindness, he would.
7. I didn't need to beg God to save a sinner. As a kid I would weep thinking about my Mormon neighbors perishing in hell. I had a list of unbelievers I prayed for regularly, mostly family members and people like our Mormon neighbors. When I became a Calvinist, I realized I didn't need to fast and pray over their salvation. God had already made up his mind.
8. Calvinism passed the logic test. My childhood church taught that salvation was eternal, meaning we could not lose our salvation, but the church also taught that we had to make that initial belief in Christ. But as I read in the Calvinist books, if it was our choice to believe, why wasn't it our choice to unbelieve? Any answer I came up with in my mind was still unsatisfying. Then I was introduced to Calvinism that said that we were born sinners, not desiring Christ, but God put desire in us, saved us, and secured us. I learned that I had become a Christian before I saved the sinner's prayer, and that meant I would never lose it.
9. Calvinism emphasized the sovereignty of God. My life growing up was chaotic. The family who first introduced me to Calvinism, one of the only families I knew from homeschooling who were not legalistic and parented very much on the children's desires, told me that God had chosen me and had a plan for all the chaos in the world.  I would think of every dumb rule I had grown up with, every harsh word that had been said in my house, and think about how God had saved me from that kind of house in order to help reach the world. God had chosen my mom and dad to be my parents for a reason.
10. Dead people don't choose God. The Bible says in Ephesians 2 that we are dead in our trespasses in sin. Before I became a Calvinist, and was fighting not to become one, I kept thinking about how a dead person could never ask to come out of the grave. He was dead. How was a dead sinner going to ask for Jesus? I knew he couldn't.
—-
In short, it took me about 6 months to convert to Calvinism all together. It all started out at a Bible study one night when a friend told me that the gospel of John says we were "not born of the will of man but of the will of  God." I searched for a better answer. I called two pastors, mine included, and talked to them about the meaning of the Calvinist verses. But my friends only had better answers to the arguments the pastors gave me. I looked up every verse in the Bible that used the words "chosen" or "predestined" in it, looking into the Greek as best as I could. I was perplexed. I was very sad at a God that would kick people into hell (before I learned that the non-elected actually would rather be in hell) and became depressed for a couple months. I got revived, determined to disprove Calvinism. I read more books and debated Calvinism online with two friends. I listened to cassette tapes and wrote an essay at length proving free will. Recently I found the essay, and it is very well argued. The tricky part was that my logic was just one step away from universalism. I think I knew that, and my fundamental understanding of the Bible got in the way of me exploring the idea more. I had to stick with what the Bible said. And so one morning while reading Acts, I stumbled upon a verse that broke the camels back.
When the Gentiles heard this, they were glad and honored the word of the Lord; and all who were appointed for eternal life believed. Acts 13:48
I was a Calvinist.
My teenage faith in Calvinism eventually died, but it disappeared so slow I almost missed it.  I'll explore more of that in a later post.
—–
Any Calvinists or former Calvinists? What attracted you to Calvinism?
Read more by Lana Hope:
~~~~~~~~~
Lana Hope was homeschooled 1st-12th grade in a small town and rural culture. Involved in ATI, her life growing up was gendered, sheltered, and with a lot of shame and rules in disguise of Biblical principles and character qualities. After college Lana moved to SE Asia and began working with the abused, and upon discovering that the large world is not at all like she had been taught, she finally questioned it all, from Calvinism to the homeschool movement to the foundation of her Christian faith. Today Lana is a Christian Universalist, holds a B.A. in English, and is currently working on a M.A. in philosophy.  She blogs about the struggles she has faced leaving fundamentalism and homeschooling behind and how travel and missions has wrecked her life for good and bad at her blog www.wideopenground.com
---
Stay in touch! Like No Longer Quivering on Facebook:
If this is your first time visiting NLQ please read our Welcome page and our Comment Policy!
Copyright notice: If you use any content from NLQ, including any of our research or Quoting Quiverfull quotes, please give us credit and a link back to this site. All original content is owned by No Longer Quivering and Patheos.com
Read our hate mail at Jerks 4 Jesus
Comments open below
NLQ Recommended Reading …