Today's guest post comes from Joseph R. Varisco, a member of the Secular Humanist Alliance of Chicago (SHAC). It is a response to Everybody Draw Muhammad Day and an explanation of why SHAC is organizing a different kind of event for tomorrow (details here.)
Dialogue is one of the simplest, most complicated processes for people. Approaching that person you've had your eye on all night to ask for a date, telling your parents news you know is going to make them go red in the face, entering into a new school or job for the first time and running a script through your head, editing and reediting what you want to say to make a great first impression — dialogue is both unavoidable and messy.
And then there are the greater dialogues of our times: Can I honestly and openly speak of my sexual orientation? Can I express my position on the state of the wars we are currently engaged in? Can I represent my religious or secular beliefs and remain respected among my friends, peers, co-workers and community?
We live in a time where dialogue is happening instantaneously. We can update our facebook status and blog our hearts out in the ambiguous and safe realm of the internet every millisecond. In doing so my greater hope is that this dialogue will find a way to transcend the boundaries of keyboards and box screens and find a more active place at our kitchen tables, in our classrooms, on the streets and in the institutions that represent a civilized society.
A few weeks ago an event took place known now as Everybody Draw Muhammad Day (EDMD), which took the principle of transcending our electronic lives and actively spoke out. However, there was perhaps one important lesson missed in the transition. Call it respect, responsibility, compassion or consideration; call it, if you wish, human decency, political correctness or engaging in polite society. I call it "hope."
Among my peers I have witnessed an emerging conflict of spiritual identity. While many follow in the footsteps of their predecessors — family, heritage or otherwise — there are just as many spinning free out there in the world simply attempting to connect to one another. Still others are taking a history of deeply embedded religious and spiritual conversation and attempting to bring it to the 21st century.
EDMD brought a conversation to the 21st century in its decision to make a political statement against terrorism when the writers of South Park received death threats for depicting the Prophet Muhammad in a recent episode. The decision of those participating in EDMD held a meaningful intention yet, perhaps through a lack of leadership or an unwillingness to engage in dialogue, missed the greater opportunity.
The choice to take a day and create numerous depictions of the Prophet Muhammad was intended to send a message of commitment to free speech but instead took what was already an unsteady bridge of difference in culture and identity and removed a few more rungs. The bridge I am envisioning is one of those Indiana Jones deep-in-the-jungle bridges — you know, that one where we know at least one person on the journey is going to fall through an unreliable old wood step and maybe, just maybe, someone will not be making the journey back.
Indiana Jones always finds a way to make it to the other side and back. He is not looking at what is right in front of him but what is all around him, and he has the trust of those he travels with. Sure, that is a rather dramatic approach to our discourse, but we are talking swashbucklers here. And when it comes down to it, a fight for free speech against Islamic terrorists is quite the human drama (or so Fox's
24
would suggest).
Dialogue. Let's create an alternative plot to the already predictable pitfalls that beset us. Let's sit down with those of different belief systems — secularists, Muslims, etc. — and create a better script.
On Wednesday, June 2nd at 6PM the Secular Humanist Alliance of Chicago and various members of Chicago's Muslim community are coming together to do just that. We each have a shared value and commitment to free speech and recognize its plight within our own communities and internationally. Working together with one another we wish to bring back hope; hope that we can transcend our personal perspectives and the sanctuary of our home offices and laptops to create a dialogue that carries us all toward a better world.
The point here is that maybe — just maybe — if we look at all of those around us and take into consideration a growing and changing culture already a part of the American palette we too, like Indiana Jones and company, can make it across the bridge together and back. We may have to leave the so-called treasure we find on the other side behind, but if we cannot all share in it, is it even worth having?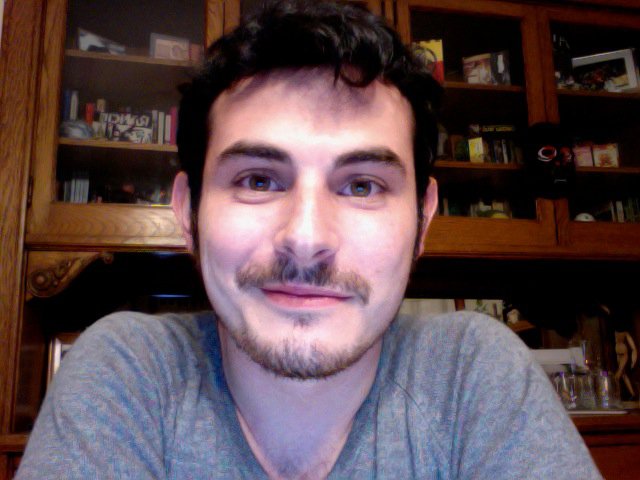 Joseph R. Varisco is a Political Science major with a Public Policy Concentration from National-Louis University living in Chicago, IL. He is currently networking with various pro-gay rights campaigns and LGBTQ organizations across the city in an effort to highlight some of the more pressing issues facing the LGBTQ community. Building momentum to increase awareness of transgendered and race/religious issues while cultivating progressive dialogue on policy and leadership programs for queer youth has become the center of his current study and work. Joseph is also the Outreach Coordinator for the Secular Humanist Alliance of Chicago and spends a solid majority of his free time in the kitchen.