Today's post in NonProphet Status' series of guest bloggers comes from Eat the Damn Cake's Kate Fridkis, who I "interviewed" for this blog before. Today Kate, a lay cantor at a Jewish congregation, shares the story of why she is a "bad atheist" (yes, I know, I'm posting this during Rosh Hashanah — L'shana tova, friends!). This is a wonderfully engaging story, and I'm proud to share it here. From one "bad atheist" to another: you're up, Kate!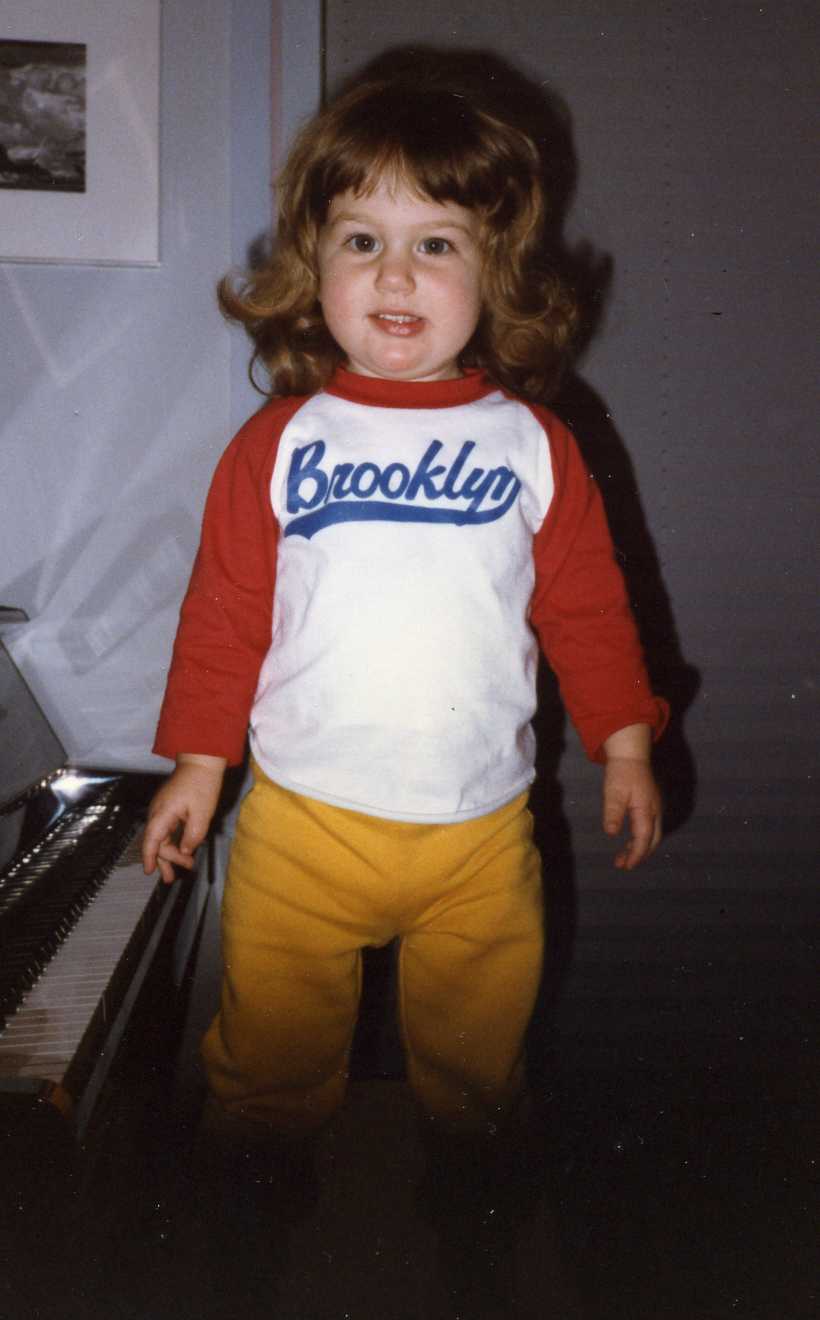 Little kids are supposed to believe in God. I was bad at being a little kid.
For a number of reasons, really. I wore this shirt a lot that said "Brooklyn" on it. And jeans, even though I was only four. I was bulky and awkward. My best friend Emily was tiny and perfect and angelic-looking. She wore dresses and was about a foot shorter than me for a long time. When her grandfather saw me again as a teenager he squinted at me suspiciously and then said, "Wait! You were that little fat girl!" By then I was too skinny, and gangly, but still totally flat-chested. Sigh.
Emily believed in God. Easily, sometimes passionately. She was born again for a while. She told me about gold dust on her hands. She just believed. I never could. One night, when I was eight, I sat on my bed in the big room in the empty third floor of my family's crazy contemporary farmhouse, and I tried really hard to believe in God. I'd moved upstairs by myself when I was seven. I was scared of the dark, but I felt brave, knowing that I was scared and I was doing it anyway. I was scared of the sound the toilet made when I flushed it. I ran out of the bathroom as fast as I could. I wanted to believe in something that would protect me, but the idea felt vague. The dark was more obvious.
I closed my eyes. I tried to imagine God as a light, slipping into the room. A blue light. I tried to imagine what kind of voice God would have if God spoke to me. I thought of a deep, booming voice. My eyes snapped open. That was ridiculous! God wasn't a guy! See, I already believed in feminism.
But feminists are not supposed to decide they'd rather not call themselves a feminist anymore, even though they care a lot about all of the right issues. And when I recently stopped calling myself a feminist, and wrote a series of pieces about why, beginning with this one, a lot of women wrote to me to tell me how tragic my life must be, and how bad of a woman I am. So I'm bad at being a feminist.
And I'm bad at being an atheist, even though I didn't believe in God from the time I could think about the idea of God (which was part of why I was so bad at being a little kid). I'm a bad atheist because I am a lay cantor. I lead Jewish religious services at an established synagogue. I stand on the bima with a rabbi and I sing a lot of ancient prayers. I initiate young adults into the community with bar and bat mitzvah ceremonies. And I love all of this. I love singing liturgy. I love the gentle rumble of the congregation joining in. I love my community, and, by extension, I feel real love for the Jewish people. Not an abstract feeling — but a feeling so strong that I cry when I read an article about Jews working together to solve a problem. Or making some bagels. Or whatever.
I'm also a bad atheist because I like to listen to people talk about God. I like to listen to people describe their spirituality. I like to know what people think about these things. I don't understand why they believe what they believe or feel what they feel, but the fact that I don't desire the same things and still experience the same existential pull fascinates me. Which is probably why I got two degrees in religion despite the fact that in doing so I was pretty much guaranteeing my own impoverishment.
Sometimes it bothers me how easy it is to be bad at these things. Someone must've written down some very strict rules about identity somewhere, and most of us seem eager to obey them. Or at least to try.
People are quick to tell me that I can't be an atheist, since I'm a clergy member. They tell me I can't be a smart, aware woman if I don't call myself a feminist. They tell me I can't be as social as I am, because I didn't go to school as a kid. There are a lot of rules I seem to be breaking just by living my life. Just by being myself. And it gets tiring, trying to remember them all, and all of the explanations and defenses I need to offer people.
At this point, I'm ready to just be bad at everything, if that's what it takes to be the person I am. Because if being a bad kid means being able to question things that other kids don't think to, and being a bad woman means being able to question any label I give myself, even the supposedly positive ones, and being a bad atheist means occupying a role that lends my life so much meaning, then I'll gladly be the worst version of all those things.
Though, if I may share a secret — privately I'll continue to arrogantly believe that I am a perfectly fine atheist and a thoughtful woman. And that Brooklyn shirt I wore all the time as a kid — it was pretty damn cool.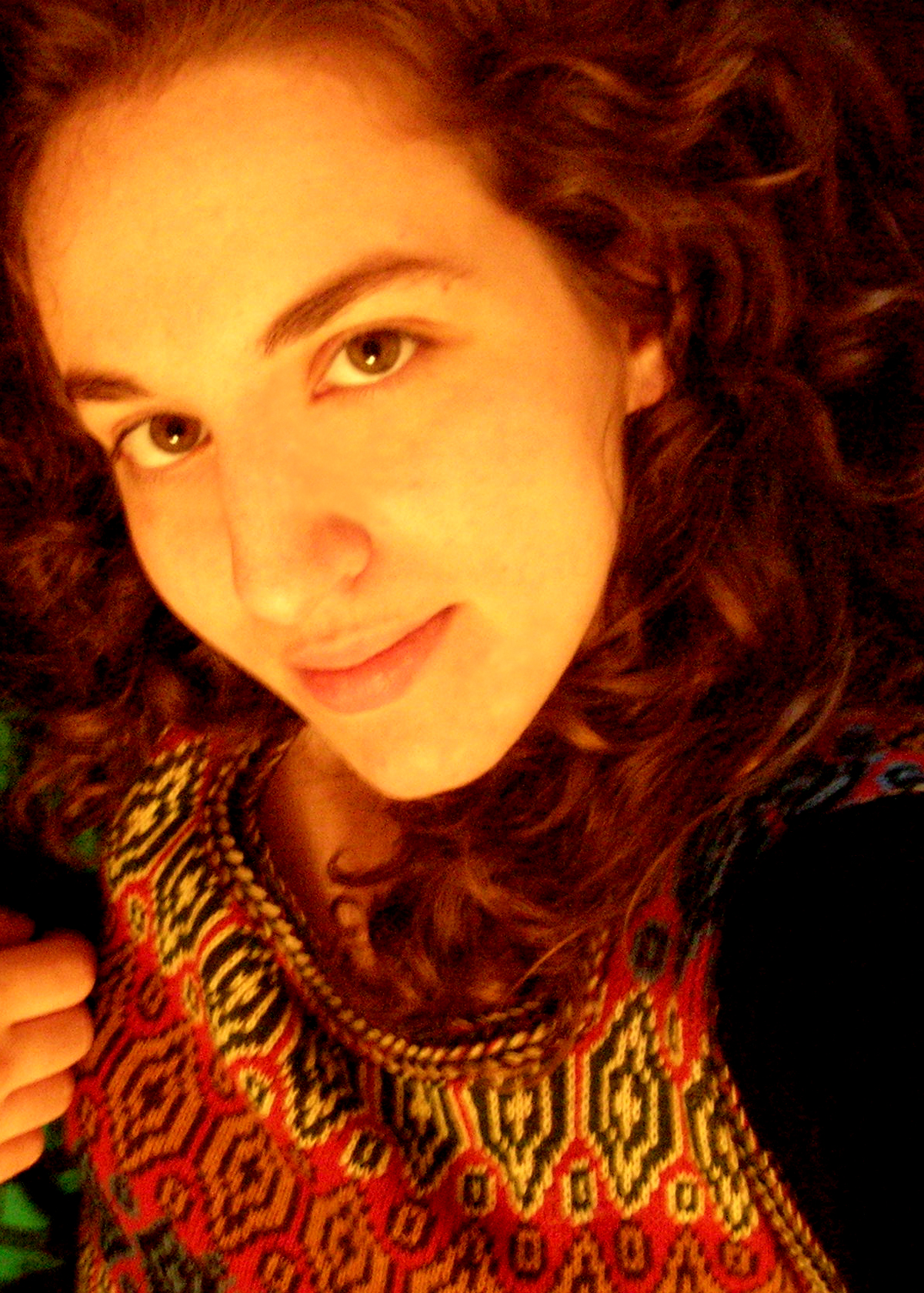 Kate Fridkis is the lay cantor at Congregation Kehilat Shalom in central NJ. She blogs at Eat the Damn Cake and for The Huffington Post. She recently received a Master's in Religion from Columbia University and is the interViews Editor for The Journal of Inter-Religious Dialogue.