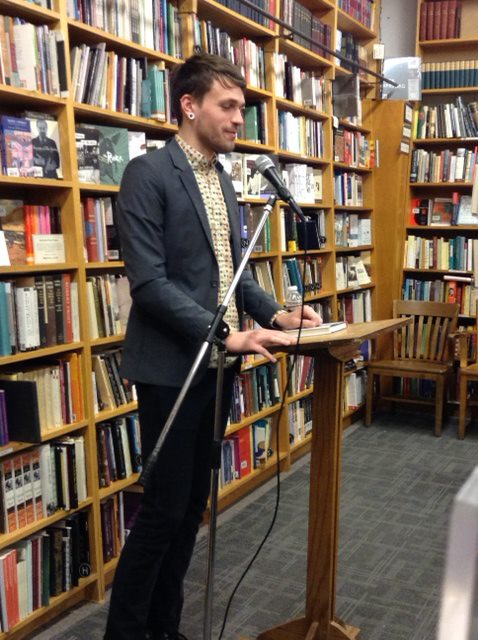 This post originally appeared on faitheistbook.com.
I'm in the middle of nearly two weeks of travel for Faitheist, but I wanted to take a quick moment to point to a couple of things written about my travels this week.
For starters, here's a strikingly articulate piece written by a high school student at the Lincoln School in Providence, Rhode Island, where I spoke last Wednesday: "As an American Muslim who often feels victim to waves of negative energy and misconceptions, I can relate to him. I feel a similar passion in promoting critical thinking, education, and the rejection of stereotypes." Click here to continue reading her reflection.
Another piece of interest was written by an antitheist who helped organize the speaking event I did at Bryant University later that same day. In a lengthy reflection on the event, he writes: "This is how an anti-theist unwittingly becomes the ally of an Interfaith Center." Check out an excerpt below, and click here to continue reading.
I'll work on sharing some more information about my travels as soon as I can. In the meantime, thank you so much to everyone who has helped organize these events, who has come to them, and who has expressed an interest in this book and in interfaith-atheist projects!
-Chris
Chris Stedman, author of Faitheist: How an Atheist Found Common Ground with the Religious, paid a visit to the Bryant University Interfaith Center Wednesday evening and made a formidable impression. The academic units who co-sponsored the event–the College of Arts and Sciences and the departments of Literary and Cultural Studies, History and Social Sciences and Applied Psychology–signed on without hesitation, as did the Humanists of Rhode Island. The Interfaith Center favors in-house events and required some convincing to work with a community co-sponsor. Any hesitation quickly gave way to a frank, productive dialogue among diverse, committed stakeholders.

… Stedman's presentation was successful beyond my wildest imagination. The Interfaith Center and the Humanists of Rhode Island now have a basis for a continuing relationship. I now have good reason to anticipate support for atheist students from the Interfaith Center–one of my key motivations behind organizing the event. My hesitation over the legitimacy of an Interfaith Center on a university campus remains. Do atheists have to conceal our ultimate wish to save the minds of those who would save our souls in order to engage in good faith with the faithful? As Stedman explained, Interfaith activism breaks the initial hold of fundamentalism on the believer. Any time reason prevails over fundamentalism, it's a victory. [continue reading]