A man in California seems to think he witnessed Jesus Christ returning to Earth from Heaven… right by his house.
Pablo Morales recorded the footage, and can be heard claiming the mysterious shadowed figure is actually the second coming of Jesus Christ. The object "was probably a cluster of balloons," according to New York Post.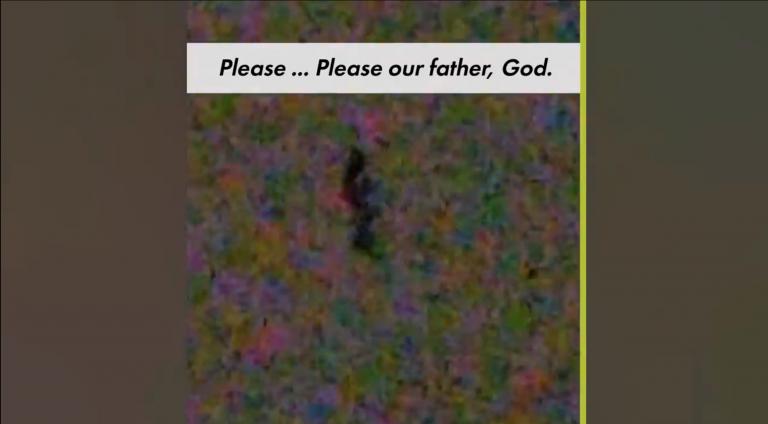 The figure has been described by some as a fallen angel, according to the Sun.
The video was shot in Burbank, California and shows the object gently floating past the tree tops and then down to earth.

In the video, the lit up front of a house comes into view as a man's voice can be heard.

Setting his stall out early, he says "is that Jesus Christ?" before saying in Spanish "it's a man".
Apparently, someone present at the time suggested it could be balloons.
"It went behind the tree and I can't see it no more" he says as it disappears behind another tree for a second.

At that stage, a clue as to what the strange "humanoid" figure might actually be emerges when the person says: "You don't think that's balloons do you?".

The video appears to have been uploaded to YouTube by someone called Pablo Morales, who insisted he "found no balloons or trash or anything that could have been that big".

One person who shared the video said he believed the figure was a Fallen Angel – presumably referring to the biblical idea of angels who have been expelled from heaven.
While the believers who took the video insist that they searched for debris and found no balloons, it's also possible that they just didn't find where the balloons actually fell. Well, what do you think?