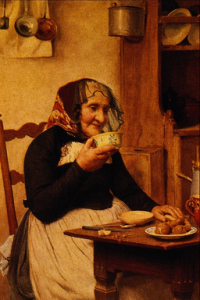 A weekly Wednesday Wisdom post with two or three profound or beautiful thoughts on a theme related to Paganism and childbearing. An invitation to meditate or just to pause a moment and consider.
Motherhood, fatherhood, birth, transition, children, and grandchildren…
 "Motherhood is the state a woman achieves once her baby has been born, or when she has young for whom to care.  It also refers to a group of mothers, the mystical sisterhood of those women who have given birth and/or perform mothering duties." – Arin Murphy-Hiscock, Pagan Pregnancy

"Becoming a father is not the fundamental journey of transformation that a woman makes to become a mother, but it is nevertheless a profound transition that merits both reflection and celebration." – Jackie Singer,  Birthrites

"I have the idea that we grandmothers are meant to play the part of protective witches; we must watch over younger women, children, community, and also, why not?, this mistreated planet, the victim of such unrelenting desecration. I would like to fly on a broomstick and dance in the moonlight with other pagan witches in the forest, invoking earth forces and howling demons." – Isabel Allende, Paula
What makes a person a mother? A father? A grandmother? A grandfather? Are mothers and fathers really so different from each other?