Every once in awhile when I'm between books I take questions from readers. I used to do this on Facebook, but now I mostly do it via my Patreon page. This set of questions deals with overlooked authors and classic books I'd like to see rewritten!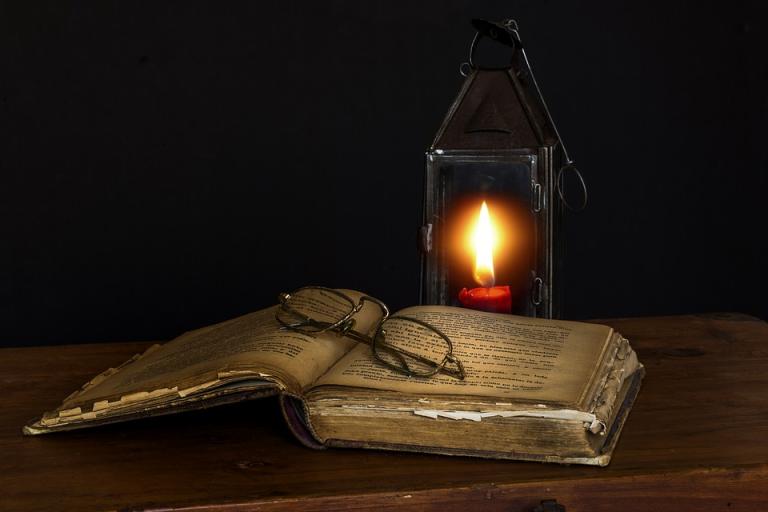 Ryan asks: "If you could pick 3 of the early major books (example: Witchcraft Today) to be rewritten, what modern author(s) would you like to see take those rewrites…and why?"
Well let's start with Witchcraft Today since you brought it up, and the answer there is easy, Thorn Mooney. Thorn might be the best writer in the Witchcraft genre today, and she's patient, kind, and thoughtful, all while being a bit snarky. It's hard to pull off but she does it. Anyways, I think she could write about the various strains of Witchcraft in our little community today without pissing too many people off while painting a complete picture, all with a brevity of words that I'm quite jealous of.
My second choice would be a new version of Mastering Witchcraft (not that there's anything wrong with the first, this is a hypothetical exercise) for the Trad Craft folks. I'm picking Christopher Orapello and Tara-Love Maguire to helm this project because they've already proven they can write a fantastic book about Trad Craft, and do it without criticizing Wicca every fifteen pages or so. (Huson doesn't criticize Wicca in his original either, but I think that gets overlooked sometimes.) A lot of Traditional Witchcraft writers are far more concerned with their Wiccan beefs than providing information, not so with Tara and Chris.
And finally, if there's a book that badly needs to be rewritten it's Wicca: A Guide for the Solitary Practitioner. For this new version of Wicca I'm going with Phoenix LeFae. Phoenix's prose is unfussy and straight to the point while also being warm and inviting. Her rituals are perfect for this new version of Solitary; effective without being overly complicated. She's just the best choice for this project. Which brings me to this question from Martha . . .
What are three hidden-in-plain-sight gems that more people should be reading, or at least aware of?
Since I was just writing about Phoenix, let's go with her "lost in the COVID-19 shuffle last summer" book Walking in Beauty. What really irritates me about the lack of attention this book has received is just how timely it is. I've been at about the lowest of lows since COVID hit, and the exercises and techniques in this book helped inspire me to keep trudging along (necessary with books of my own due) and to appreciate the wonder and magick around me, even when it feels like wonder and magick have left the building. Walking in Beauty will fill you up magickally and make you a better person.
It seems kind of dumb to suggest that people are unfamiliar with Doreen Valiente, but somehow her Rebirth of Witchcraft is not a particularly strong seller. I happen to think Rebirth is the most important memoir ever published in the Witchcraft world, no matter your style of Witchcraft. Not only will you be captivated reading about Doreen's experiences, you'll also find yourself jotting down notes on essential Witch history, and incorporating her descriptions of rituals into your own rites. Also, fantastic writing.

Do people remember Pauline (1943-2001) and Dan Campanelli (1949-2017)? Some of you probably do, and their books still sell relatively well, but they aren't names I hear very often. When I do mention them or post a picture of one of their books there's usually someone out there who will get pretty excited that someone remembers them. Both Ancient Ways and Wheel of the Year aren't particularly good books in terms of history, but they are GREAT books when it comes to ritual ideas and crafty things.
Pauline was a long time polio survivor, until complications from the disease took her life in 2001. (Vaccines people! Vaccines! There was no polio vaccine when Pauline was born.) There's also this, according to Wikipedia:
"Though her work did not often attract prestigious galleries or museums, only Andrew Wyeth sold more paintings while living than she did. Her top selling print, "Rose Berries' sold almost one million copies. In addition to painting, she wrote books on ancient pre-Christian rituals."
Pauline's life as a Pagan writer was a drop in the bucket as to what she accomplished during her lifetime.