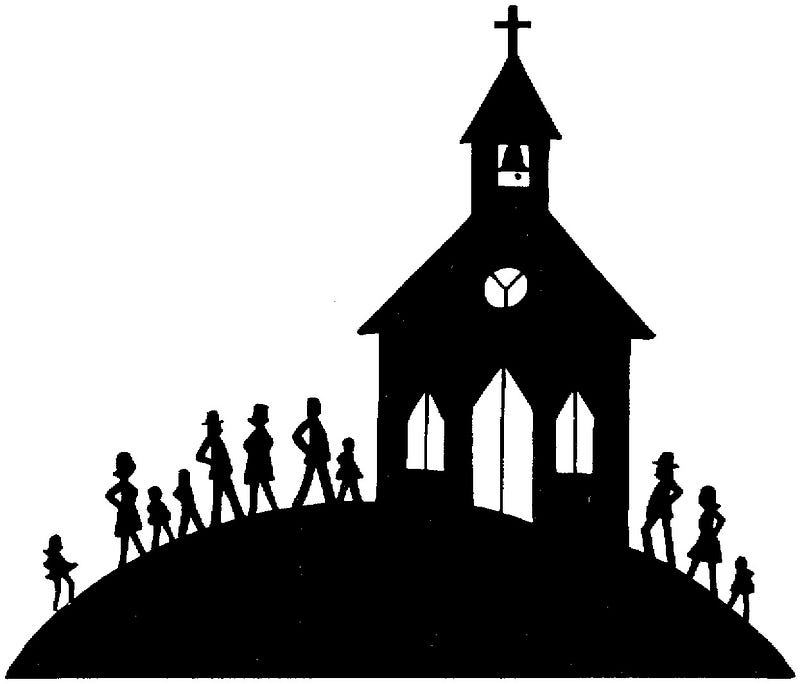 Racism and White supremacy runs rampant in our society. That reality isn't up for debate. Its presence in mainline Christian denominations is an inconvenient truth that can't be denied. Homophobia, queerphobia, sexism, and transphobia is also an inconvenient truth in the wider church.
The Black church struggles with those phobias as well as misogyny and sexism. This same-gender loving minister knows from experience. Claims of racism obscure their LGBTQIA+ discrimination and sexism.
Some Black male clergy — inadvertently or not — dabble in white supremacy by putting LGBTQIA+ discrimination and sexism into practice. Even as woke and/or "saved & sanctified" Black people claim LGBTQIA+ people are threats to the Black community, sexism and LGBTQIA+-phobia in the Black church perpetuate heteronormative white supremacist patriarchy.
Mistranslated versions of the Bible justify keeping women out of the pulpit. Those managing to preach can pay a heavy price for the privilege. Meanwhile, Black male clergy get accolades for making a way out of no way for them.
Not all Black male clergy are virulently sexist. (And, no, I'm not suggesting there's an acceptable level of sexism.) Until the #MeToo movement, sexism's staggering presence was an open secret.
Homophobia, queerphobia, and transphobia in the Black church were never kept in the closet. (To be fair, homophobia, queerphobia, and transphobia are alive and well in the wider church, too.) Even as some Black churches claim to be Open & Affirming and bring in LGBTQIA ministers, they don't fully respect or honor their gifts.
The LGBTQIA community's racism has helped quiet voices of color. People like Bayard Rustin, Essex Hemphill, James Baldwin, and Langston Hughes, among others, raised their voices, average people of color's voices are ignored. White voices usually represent the LGBTQIA community, giving the impression being LGBTQIA is a white thing.
When problematic Black male clergy get called out for homophobia, queerphobia, sexism, and transphobia, cries of racism get loud. Ironically, the Black church uses the same mistranslated Bible that justifies enslaving Black people to infer God's blessing on homophobia, queerphobia, and transphobia — furthering White heteronormative supremacy.
Alleged scholarship has tried to bolster their claims LGBTQIA folk of color are abominations. Scholar Frances Cress Welsing essentially declared LGBTQIA people are a threat to the Black community.
"Male bisexuality and homosexuality can be viewed as the sexual expression of male weakness, passivity, and feminization. The motivation for these feelings and their sexual expression results primarily from the developing challenge by "non-white" men throughout the world to white male power and projected superiority," Cress Welsing writes in the Isis Papers.
Cress Welsing focused specifically on bisexual and homosexual men, let's engage in that conversation. However, her errant conclusions also apply to bisexual women and lesbians as well as those identifying as queer, intersex or asexual. Cress Welsing believes straight sexual practices are essential to attaining and sustaining Black power.
Claiming LGBTQIA people of color are the Black community's enemies helps neutralize their voices of color. There's no question the oppression trajectory of the Black and LGBTQIA communities is markedly different. With that said, why would the oppressed want to oppress? Oppressing others won't bring Black liberation to fruition.
They are neutralized by accusations that LGBTQIA+ people of color are more concerned about sexual acts than their community. Speaking as an LGBTQIA+ person of color, we are more than our sexual practices (or lack thereof).
Racism and white supremacy within the larger LGBTQIA+ community has silenced many voices of color and amplified white voices. Therefore, the accusation that LGBTQIA+ people of color are tools of white supremacy is laughable.
Well, I guess it doesn't matter whether it's laughable when one needs smoke and mirrors to obscure homophobia, queerphobia, sexism, and transphobia. Welcoming LGBTQIA+ people into your sanctuary is paying lip service to the notion of being Open & Affirming if you reduce queer ministers to tokens. Officiating a same-sex wedding doesn't guarantee allyship.
Claims of racism and White supremacy shouldn't be used to deflect responsibility for homophobia, queerphobia, sexism, and transphobia within your church walls. It dilutes legitimate claims of abuse and discrimination. Oppressing members of your own community, be they women or LGBTQIA+ people (who include some of whom identify as women) won't bring universal Black liberation.