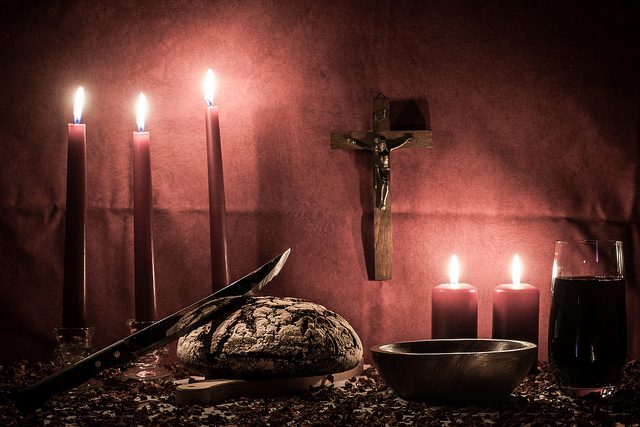 "For the most part institutions are lost, not because they are stormed by hostile outsiders, but because their custodians, overcome by apathy, indifference, and intellectual fecklessness, simply give them away. Will we give away the Church and its gospel power by dumbing it down or by failing to reach out?… Truly, all of us who serve the Church want to be faithful and not to be dumbing down the Church. The question is whether we know when or if we might be doing it. Teachers in schools know that they are dumbing down the work and tests, and many educators are trying to counteract the societal forces that necessitate it. Do pastors, musicians, worship participants, and parish leaders know when we are dumbing down the Church? Do we sometimes know that we are dumbing down worship, but think that we must do so in order to appeal to persons in our culture?… Most of all, let us all together always be asking this basic question: Do our efforts in worship lead to genuine praise of God and the growth of character in the members and the whole body of this Christian community?… Out of concern for character formation, churches must think very carefully in planning the liturgy. We must not ask, 'Is this liturgy attractive?' but always, 'What kind of character does this nurture?' Does our liturgy focus on feelings rather than on God's character, which evokes those feelings?' If so, it will nurture a faith that depends on emotions rather than a faith that can cling to who God is in spite of human experiences of sorrow or estrangement." – Marva Dawn
Are we dumbing down worship?
Would we even know if we were?
Those questions are haunting, to say the least. And in my mind, they beg a few other questions.
Will we let it continue, church? Will we keep giving our indenture away until there's nothing of value left?
Is worship really something that can be recreated in the image of each generation?
Will we continue substituting our story for God's?
I think the key to avoiding the dumbing down is to stop allowing the idol of numerical growth hijack worship. Let's get back to what it is supposed to be: liturgy. We aren't there because we can add anything to God's substance and character. We show up and participate because it places us as participants in God's story. And we linger there for a few brief moments, caught up in the drama, recalling the acts that shape us as God's people. We feast on the Word, and dine at Christ's own Table.
But this poses a problem for our commoditized pseudo-sacred sensibilities. It's not easy. And since it isn't easy, it's not an easy sell to the casual. It probably won't pack in the masses. Worship that leads us to the depths and heights of the gospel story through Word and Sacrament is not relevant in the least to outsiders. It cannot be made relevant. While the ad hoc worship "experiences" offered at the big box McCongregations sell you on an entertaining "answer key" to the great mystery of faith, the liturgy calls you into something much deeper, and much more dangerous. The finished work of Christ is treason, and all of us who participate in the liturgy become co-conspirators. And then, we are sent back out into the world to become God's subversive prayer for it. So worship must be true, it must be weighty, it must be saturated in the substance of our faith, and it must never be molded by the appetites or sensibilities of a potential consumer audience, or it will never carry us through the evil and ugliness we see around us.
May we take Jesus at his word, and stop pretending we know better. May we not be the generation of Christians that coughs up our liturgical and missional identity in search for a wider commercial appeal. Instead, may we leave the church building carrying a vital, subversive Christian presence into our neighborhoods and around the world.
And in reality, there is no more relevant news to the world, and it's the one proclaimed in the historic liturgy of the church.
Photo:
flickr, creative commons 2.0