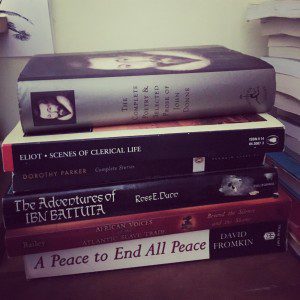 Good Moaning. We staggered home from church yesterday, and along with birthday shopping and other craziness did up a whole podcast about what you should read and what a bad thing it would be if you purposely misunderstood everything that you did read, especially the Bible, and what kind of person should you be anyway. Also, we argued about some stuff that I can't  even remember now. I'm sure it will set you up nicely on this rainy Monday morning.
And now, let me see. What have we got…
This article was long and fascinating.
This was good.
This is insane.
And this was cool.
This was fascinating.
I guess you should probably eat this.
And this was a brilliant sermon. And that's it for today. I must go bake a cake wreck. Have a lovely day!