A Christian mom identified herself as a "servant of God" on her Facebook page, but in real life she allowed multiple men to rape her two young daughters.
In a horrific story out of Georgia, Morgan Summerlin, 25, admits that she allowed men to rape her young daughters, aged five and six, in exchange for cash and drugs.
Earlier this week, Summerlin was sentenced to 20 years in prison and an additional 10 years of probation.  CBS reports:
25-year-old Morgan Summerlin was sentenced to 30 years, 20 of which will be served in prison and the balance on probation. Summerlin admitted allowing Richard Office and Alfredo Trejo to rape and abuse the girls when they were 5 and 6, the station reports. They are now 6 and 7.
According to the Fulton County District Attorney's Office Morgan Summerlin, 25, pleaded guilty on April 26 to cruelty to children, trafficking a person for sexual servitude and enticing a child for indecent purposes.
Commenting on the case, District Attorney Paul L. Howard, Jr. said:
It is difficult to imagine facts that are more horrific than those found in this case. I am hoping these two little girls can somehow survive this abuse and grow into healthy adults who can lead a productive and fulfilling life.
Fox News reports that two men, 78-year-old Richard 'Pop' Office, and Alfred Trejo, have already been convicted on numerous charges surrounding the rape and abuse of the young girls:
Both Trejo and Office were convicted in recent months of numerous charges, including rape, child molestation, enticing a child for indecent purposes, and sexual battery.  Office was sentenced to life in prison without the possibility of parole, plus 146 years to run concurrently while Trejo was sentenced to 25 years in prison, followed by life on probation.
While a monster in real life, on her
Facebook page
 Summerlin shared memes promoting her Christian values. For example: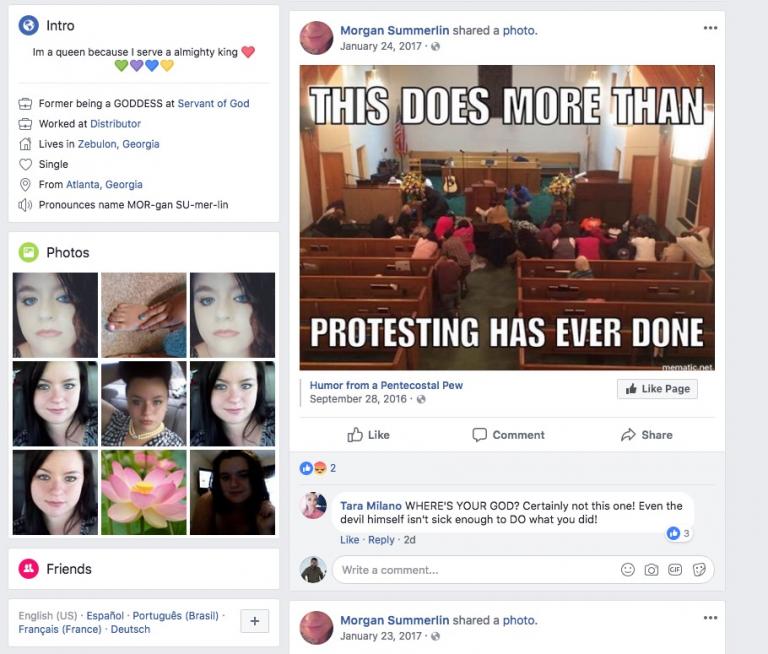 And: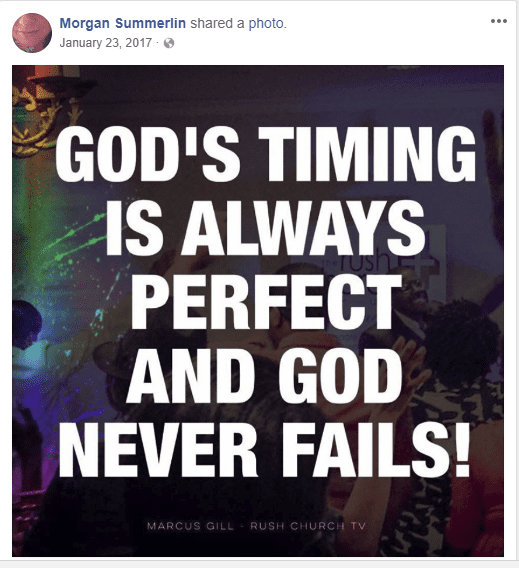 Summerlin also posted memes critical of Obama and the Black Lives Matter movement, as well as memes promoting parenting and romance.
Bottom line: Claiming to be a "servant of God" on Facebook obviously has no bearing on morality. Summerlin is obviously a monster who deserves a long prison sentence. And, as always, it is the children that will suffer.
(Large portions of this post were previously published here.)