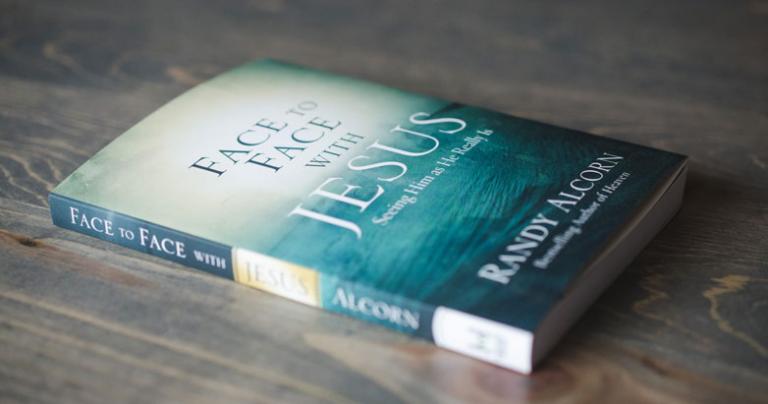 Do you remember the day, the moment, you met the Son of God for the first time? No matter how long we've walked with Christ, there's always more to discover and learn about Him. To truly know Jesus and follow His example, it's essential that we continually study and contemplate His words and the incredible aspects of His character.
That's why I'm excited about my new book, Face to Face with Jesus: Seeing Him as He Really Is! It includes 200 mini-chapters (one page each) all about Jesus, King of Kings, my Savior and my best friend. Each entry includes Scripture, a devotional thought, and an inspirational quote.
I recently received my advanced copy and have read about 50 of them. I don't often read my own books, as by the time they come out I'm tired from all the work! But I've found God is speaking to me through the Scripture and quotations, and I hope He speaks to you, too.
I believe there's something unique about Face to Face with Jesus and that it can encourage people who like reading short entries with biblical substance. Please pray with me that God would use the book to touch the lives of all those who read it.
Among other things, it's an unusually beautiful book and would make a great Christmas present—especially because it's about the Jesus whose birth we celebrate!
Here are three sample entries:
When the set time had fully come, God sent his Son, born of a woman, born under the law, to redeem those under the law, that we might receive adoption to sonship. (Galatians 4:4-5)

God always knew the exact moment he would send Jesus Christ to the earth. When the gospel was manifested in Christ, God made sure the world had experienced enough of life without the Messiah to see their desperate need for the "good news of happiness" (Isaiah 52:7 NLV).

Jesus was the Lamb, the Passover, Priest, Prophet, King, the Bread of Life, the Word. Without history and the Scriptures, we would never have understood the depths of the Godhead.

God designed the world in such a way that he knew to send Messiah at just the right time.

"God hath long contended with a stubborn world, and thrown down many a blessing upon them; and when all his other gifts could not prevail, he at last made a gift of himself." —Henry Scougal
---
He who did not spare his own Son, but gave him up for us all—how will he not also, along with him, graciously give us all things? (Romans 8:32)

The God who gave us his Son delights to graciously give us "all things." These "all things" are in addition to Christ, but never  instead of him—they come, Scripture tells us, "along with him." If we didn't have Christ, we'd have nothing. But because we have Christ, we have everything.

Asaph says, "Whom have I in heaven but you? And earth has nothing I desire besides you" (Psalm 73:25). This may seem an overstatement—there's nothing on Earth this man desires but God? But Asaph is affirming the central desire of our hearts is for God.

And when we realize what it means to have Jesus, we'll never be disappointed.

"There is only one Being who can satisfy the last aching abyss of the human heart and that is the Lord Jesus Christ." —Oswald Chambers
---
He will swallow up death forever; and the Lord God will wipe away tears from all faces. (Isaiah 25:8 ESV)

David asked God, "List my tears on your scroll—are they not in your record?" (Psalm 56:8). David believed his suffering mattered, that God counted it as precious, so precious that the Lord kept track of every tear.

This gives special meaning to the promise that God will wipe away every tear from his children's eyes. We're again promised in Revelation 7:17: "God will wipe away every tear from their eyes." This means God's hands will touch the face of each child, removing every tear.

Remember, God not only made tear ducts but has them. Jesus as the God-man shed tears (John 11:35). When Jesus wipes away tears with his gentle, omnipotent hand, I believe our eyes will fall on the scars that made our suffering his so that his eternal joy could become ours.

"A Jesus who never wept could never wipe away my tears." —Charles Spurgeon