Editor's Note: This writer is an example of someone who left his pastorate while still in the doubting stage (that is, the stage that's supposed to return to faith but didn't in the case of the 800 members of The Clergy Project – and countless lay people – who no longer believe in the supernatural.) He's pretty placid compared to clergy who stay on for a while. Any doubting clergy reading here might consider following his example.
=======================
What are some of the things you regret, if any, about staying a member of the clergy after you no longer believed?
I have no regrets since I retired when I started having doubts and lost my passion for ministry.
and 3.  What are some of the things you learned about yourself, your family, your congregation or society from your new perspective as a non-believing clergy? What are some of the things you learned once you left the clergy?  
From my perspective as a non-believer, I have a deeper appreciation for how tribal we are as humans.  Once you leave, the tribe moves on without you and would rather not have anything to do with you.  I also learned that while clergy talk a lot about reaching the lost for Christ, they do not really want to engage with non-believers.  Once I went public as an atheist and published a book to give a detailed explanation of my journey, no one, lay or clergy, has ever wanted to sit down and talk about my reasons for leaving the faith, if only to win me back.  While I was at first baffled and then bitter about that, I was helped by a quote attributed to Carl Sagan: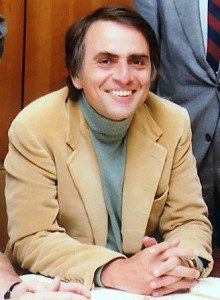 "You can't convince a believer of anything because their belief isn't based on evidence but on a deep-seated need to believe."
What advantages, to yourself or to society, have you seen in getting out of the clergy.
The advantage of getting out or in my case, going public, is that I gave comfort to many who also no longer believe but must remain closeted.
Were there times while speaking to someone it was hard not to just blurt out what you wanted to say? If so, please describe.
I find it hard to keep my mouth shut even now when I want to point out what to me seems obvious when I hear people talk about healing and prayer and heaven, etc.  I also want to post atheist-inspired memes on Facebook or Instagram but I don't want to be someone who is known only as an atheist.  Who I am is more than that.
Who was the first person you told you no longer believed, if that's already happened, and how did conversation go?
The first person I told I no longer believe was a clergy friend from New York.  He was great.  He said he still loved me and, in fact, wrote the forward for my book, Life Beyond Belief: A Preacher's Deconversion.
How have you been treated by people in your former congregation or community?
While I still have moments when I feel isolated and shunned, I have slowly developed a new circle of friends, including a new 'tribe' of runners.
==================

Bio:  Bob Ripley, aka "Dave the Atheist ex-pastor" is a syndicated religion columnist, broadcaster, former preacher and author of Christian devotional material. His new book, which came out in October, 2014 is titled Life Beyond Belief: A Preacher's Deconversion. Find out more about the book and his other writing here.
>>>Photo Credits: By NASA/JPL – Image:Planetary society.jpghttp://technology.jpl.nasa.gov/gallery/index.cfm?page=imageDetail&ItemID=43&catId=9http://Public Domain, https://commons.wikimedia.org/w/index.php?curid=1180936