Editor's Note: Meet the rare ex-clergy whose road away from religion did not start with doubt. It did not involve doubt anywhere along the line. When I asked him to respond to the "doubt questions" I've asked others, he rightly declined. The questions simply didn't apply to his experience. Instead, he answered in this much more satisfying stream-of-consciousness manner. / Linda LaScola, Editor
====================
By Dennis Augustine
My path away from religious belief wasn't just one thing and didn't start out as doubt.
I was a slightly lost and rebellious 19 year-old MK (Missionary Kid) living on my own in the Toronto area when my father, who was in the field in Dominica, suddenly died at the age of 48.  At his funeral I was deeply touched by the impact that he had on the lives of the scores of people who showed up to declare their love and admiration for him. I decided then and there to follow in his footsteps and go into the ministry.  I applied to seminary but was denied admission because I answered "yes" to a question on the application that asked if I had drunk any alcohol, taken drugs or smoked cigarettes in the past year. (It was the booze, in case you're wondering.) I was crushed. I would have to wait two years to be considered admissible.
I decided that I would not be idle during the intervening period. I devoted myself to evangelism and joined and led street outreach teams at my church. We would go door-to-door in neighborhoods, out in the city, in parks, everywhere! I soon found myself facing tough questions from potential converts that I responded to with the same old unsatisfying, ineffective rote answers.  I simply had to do better! I started to devour everything I could on apologetics, the art of defending the faith, and learned new unsatisfying, ineffective rote answers. But I never gave up hope. I believed that once I got to seminary I'd be better able to explain to those unbelievers the truth of what I knew in my heart for certain!  After all, they weren't my doubts; they were other people's doubts that I had a responsibility to break down. I didn't have doubts; I had faith. And soon, in seminary, I'd also have answers!
Well, when I got to seminary, things started to unravel a little bit.  I wouldn't say that I left in a crisis of faith, but that I left feeling disappointed.  I got a decent education in seminary and learned a lot about the Bible and how we got it; about church history; about the different theological viewpoints and arguments over the years; about the strange idiosyncratic beliefs of different sects not far removed from my own. In short, I got to "how the sausage was made" and it wasn't pretty.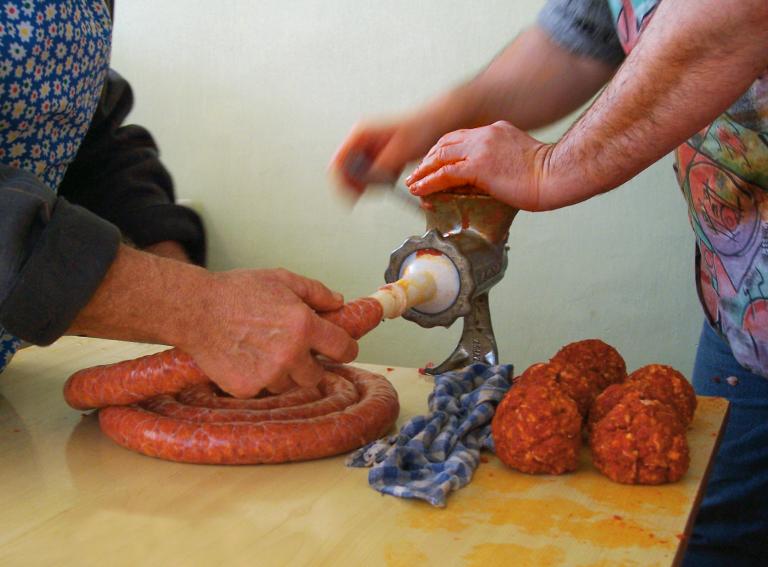 The beginning of the end was when a professor I admired warned us about sharing too much of how the Bible came to be (specifically the turmoil around how we got the biblical canon) with the laity because,
"They may not be able to handle it."
It didn't sit well with me. It bothered me. I had a degree in theology and a bunch of new unsatisfying, ineffective rote answers.
Even then I didn't lose faith.  I threw myself into trying to nurture a personal relationship with God and trying to hear from him. I believed that if I could just hear from God I'd have the powerful answers that would make the difference for those unbelievers and wavering Christians. Not for me, of course. Oh no! I had faith! I needed those answers for them. Besides. I craved that intimate relationship with God that others claimed they had.
After graduating from seminary I served as an interim minister in a troubled congregation. The previous minister had been removed for some hush-hush indiscretion. I didn't ask, but I was pretty sure it had to do with sex. These things were always about sex.
I decided to focus on what I felt most strongly about. It was no longer apologetics and authoritative pronouncements from the pulpit backed by "the word of God." It was things like love, prayer and hearing God's voice. I gave it my all. I mean EVERYTHING. But try as I might, the heavens were silent. As much as I tried to convince myself that I heard something, I couldn't reconcile the silence with the powerful personal experience that scripture and other people had led me to expect. It was emotionally exhausting and I eventually burnt out and was unable to preach with any passion on any subject but love.
I quit the ministry.  I didn't know what I would do but I couldn't stay. I was just tired. I took a sabbatical from ministry, but I never returned. It wasn't doubt that started my "backsliding" – it was fatigue.
I was alone and without a career.  My saving grace was that I knew something about computers and eventually got into programming. The transition to unbelief happened very slowly and painfully over a period of more than 15 years. I can't even say when I transitioned from one stage to the other or when I made up my mind that there was nobody on the other end of my prayers.  I just found myself alone in my apartment one day looking at the mirror and realizing, in horror and bewilderment, that I was completely alone! Nobody was there but me. Nobody could hear my thoughts. I was 43 years old and had just had my first realization that I had private thoughts!
I'd like to end with an admonition to folks who say things like:
"I can't believe those religious people are so crazy/stupid as to believe those things."
I don't see it that way. I think most people believe things both true and false for very complex reasons that are mostly social in nature.  I think that belief and unbelief aren't deduced rationally; they are primarily social and emotional deductions. My father was one of the sanest, smartest men I have had the honor to know, but he died believing falsehoods. Some things just take time, a nudge here and there, and a bit of luck. I'll soon be 49 and will have outlived my father. It's been more than 20 years since I faded away from the ministry and eventually from faith. There were no epiphanies and no distinct turning points. It was a slow, painful, isolating journey filled with depression, pain and psychological stress.  Somehow I've survived and managed to rebuild my worldview – my universe – from the ground up.
While I wouldn't wish the journey on anyone, I can say that I wouldn't trade it for the world. I wasn't destroyed. I came out stronger and with a ready willingness to question even my most fundamental views.  I find myself in a universe more glorious that anything I ever imagined – one in which the most miraculous thing isn't a god, but my own mind! I've replaced those unsatisfying rote answers with deep questions and am all the better for it.
=================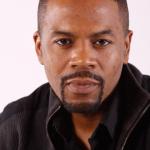 Dennis Augustine is a former Pentecostal minister who had doubts in seminary as he learned about the problematic history of the biblical canon. Today, Dennis works as a software developer and business analyst in Toronto, Canada.  He speaks out passionately about rational thought and the psychological and social impacts of religious faith and hopes to contribute to research in these areas in the years ahead.