Editor's Note: We continue looking at former Christians' various views of Christianity by considering the "secular Jesus" from the viewpoint of a former fundamentalist preacher.  If nothing else, this series  of posts shows that there could be as many different views among non-believers as there are among believing Christians.  To me it says something pretty mundane and not even religion related: People are different. We often change over time and we will express our changing views if we are free to do so.
=========================
By John Lombard
When discussing elements of Christianity with other non-believing clergy, I've heard support for the idea that even as ex-Christian leaders who have rejected our faith, it is still valid and worthwhile to teach a message based on a "secular Jesus", where we strip away the supernatural stuff, but keep the moral teachings.
There was a time when I thought teaching the 'secular Jesus' (the message of love, peace, joy, etc., but without all the supernatural claptrap) was a good thing to do. But I've come to change my mind about that.
I am convinced that, as Christian leaders, many of us develop something of a 'love relationship' with Jesus. Kinda' like falling in love with a character in a movie.  They may be entirely fictional, we may be falling in love with a fantasy, but that doesn't change the fact that we are enamored.
And for at least some of us, when we reject our religious beliefs, we still feel a strong draw to Jesus, the man. A man who preached a message of love, and of tolerance. Who modeled a life that all of us should ascribe to. A man who was, in a very real way, the center of our lives. How then can we simply abandon him?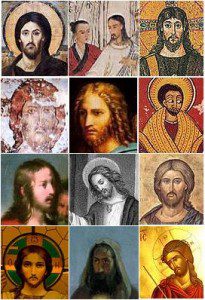 I've made these arguments myself in the past; and know of other non-believing clergy who still think that way. But I would like to present my reasons as to why I no longer think that way, and am actually quite opposed to it.
I've made these arguments myself in the past; and know of other non-believing clergy who still think that way. But I would like to present my reasons as to why I no longer think that way, and am actually quite opposed to it.
First, I think that all of us can agree that the Bible is notan inerrant, divinely inspired depiction of absolute truth. There may be isolated aspects that are historically accurate, or have somefoundation in history, but the vast majority is complete and utter bullshit. Never happened. So the fact that "It is in the Bible" should notlend any greater credence or relevance to any particular claim. And that is the first reason why I am opposed to 'the secular Jesus'…because everything we 'know' about Jesus comes from the Bible. Our entire authorityfor our message is based on a text that we have proclaimed false. We are actually saying that the Bible doeshave authority to tell us what is right, what is wrong, what is true, what is false, etc.
On top of that, we are inevitably cherry-picking. I don't know of anyonewho preaches the 'secular Jesus' who considers everything the Bible says about Jesus to be true. Every word he said, every action he took, etc. Instead, they pick those portions that fit a message of what they think the "real Jesus" is. But again…on what authority? Because the Bible says it? Or because you 'feel' that's the message Jesus taught? Neither of these are even remotely valid criteria for establishing a foundation of teaching morality, love, or any kind of meaningful message.
"Oh, no" you say, "My teachings are based on research".
Research of what?There are literally no contemporaneous writings verifying anything that Jesus said, outside of the scriptures themselves…and the stuff that came later is chock-full of contradictions. Again, anyconclusions based on such 'research' is essentially cherry-picking those portions that fit your own interpretation, and then declaring that as 'truth'.
Virtually all of us were taught the dangers of eisegesis yet this is 100% pure eisegesis, that is, deciding the message that we think is 'right', and then choosing whatever 'evidence' happens to support that, and ignoring the rest.
More than that, there is absolutely no irrefutable proof that Jesus ever even existed. You may
personally 
be convinced that a man named Jesus existed, and that he taught some variation on the message we see in the Bible, but it cannot be proven.
So, we have a message which is fundamentally based on a work of literature that all of use agree is largely fiction; we have a message that is, at best, cherry-picked; and we have a figure teaching that message whom we cannot even verify ever actually existed. Any message based on this is ultimately based on blind faith — on faith that Jesus existed; on faith that at least some of the descriptions of him in the Bible are accurate; on faith that we are able to authoritatively pick which portions of his message in the Bible are accurate, and which are not.
To me, this is not and cannot be the foundation for any kind of moral or ethical teaching.
Particularly when there are literally millions of other choices that are profoundly superior to the 'secular Jesus'.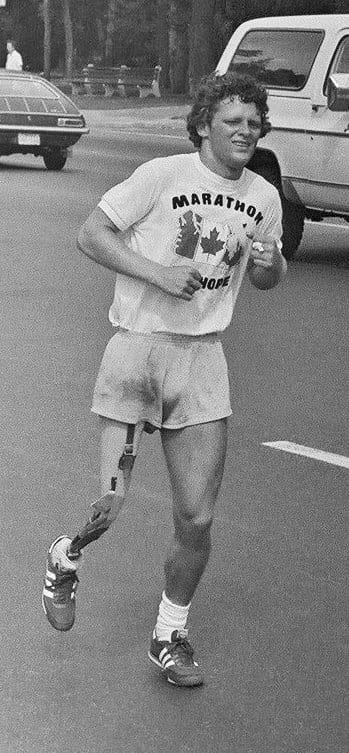 What about the story of Terry Fox, the Canadian man who, after losing a leg to cancer and being told he would likely die, embarked on a marathon to run across Canada from coast to coast, to raise money for cancer research, and who sadly died without being able to complete it.  A man who was not only inspirational as he did it, but who continues to inspire literally millions of people all around the world every year with the Terry Fox Run. (Yes, I am Canadian).
This is a man whom we are 100% certain really existed. A man whom we can confirm actually did and said the things that are claimed about him. A man whose life teaches values and messages that are universal and timeless.
I could come up with tonsof other similar examples, as I'm sure every person reading this can do. But I don't see the need.
Why do we ex-Christians (or some of us) still want to teach a message that is built upon such a terribly weak (I'd say almost non-existent) foundation, when we can teach exactly the same messages — the same values, the same morals, the same principles — using far superior examples. There is absolutely nothing about Jesus that makes him particularly special, except for the mythology built up around him in the Bible. How then can we simultaneously reject that mythology — divine virgin birth, son of God, worker of miracles, inerrant in his teachings, sinless in his actions, etc. — and yet still proclaim that he should be a foundation for our own actions?
As far as I'm concerned, it would be just as valid to cherry-pick the values that we like in Harry Potter, and then proclaim him as an authoritative example of how to live our lives.
I will make one concession here — for those who are seeking to create a 'bridge', a message that Christians will find acceptable and attractive, who would reject a message that didn't include Christ. But if that's the case, there should be a deliberate and conscious effort to demonstrate that Jesus is actually not an authoritative or inspirational foundation upon which to model our own lives and behaviors – and that actually, there are tons of other, far superior models from whom we can draw inspiration and direction. Outside of that, I simply see no value to ex-Christians using Jesus as a model of anything.
Author's clarification: For those who no longer believe, but are trapped in the pulpit, and preach about Jesus because they have no choice, the above is not addressed to you.
====================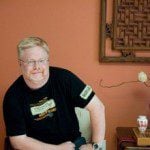 Bio: John Lombard is a Humanist and ex-missionary who grew up in Ontario and has been living and working in China for more than 20 years. He currently works as a cross-cultural consultant to help foreign companies seeking to do business in China.  He is launching an exciting new business, 'The Language of Culture", to teach Cultural Intelligence, at languageofculture.net.
>>>> By Jeremy Gilbert – Transferred from en.wikipedia to Commons., Public Domain, https://commons.wikimedia.org/w/index.php?curid=3354942 ; By See individual images, Public Domain, https://commons.wikimedia.org/w/index.php?curid=27127270