Editor's Note: While we're railing about God, here's another former pastor who struggled long and hard with this idea. He's been "out" for a while, but this was written when he was still a Methodist minister. Like the previous contributor, Bob Ripley, this Clergy Project member is seminary trained, so has studied the theological arguments about the concept of God as well as the findings of the 19thCentury archeologists, who found little evidence of biblical stories. So the idea that there's "something" up there must be hard for some good people to shake.  /Linda LaScola, Editor
=======================
By David Mercer
I don't think I'm going to be arguing a lot against the case for god's existence. If people want to say that there is an almighty, loving god who is in charge of everything, that's fine, but they need to make their case.  Until they do, what's to debate?
Shouting belligerently doesn't make it true no matter how many people are shouting.  Neither does being calm and intellectual.  And while I appreciate sincerity, it doesn't make something true, either.
Making it a matter of faith can be a good strategy in the short run, but eventually there needs to be a revelation.  And therein is my problem. I've never had the revelation.
I'll go ahead and confess something here, especially since people describe atheists and agnostics as being angry.  It's true that I'm angry. If there is a god, then he, she, or it, has let me down personally.
First, I resent the promise that a holy spirit is present to guide and comfort me.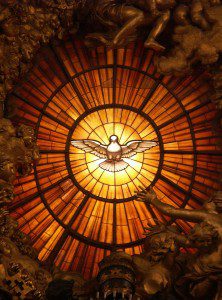 If it's there, it has done a piss poor job.  I've spent most of my life with searing loneliness, as well as plenty of confusion and sadness. I've tried to pretend the spirit is there, and I've held onto faith, but after half a century of searching, I haven't seen it or felt it or believed anyone who told me they did.  I'm angry because I would like for it to have been true.
And then there's prayer.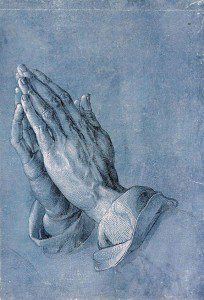 I've been talking, listening, and pleading, but there's no one on the other end of the line. I wish there were, I wish there was a god who was really interested in conversing with me, who had some input for me. I wouldn't mind if he didn't always give me what I asked for, if I could actually hear from him. I'll add that if he's there but not answering, that's fine, but I'm going silent, too
I can't see that god is actually directing anything.  It's ok with me if people want to believe there's a grand designer, but they haven't proved it.  If people want this taught in school, perhaps they should include it in sociology classes where they study cultures that insist on believing things that are not so, but not in biology or physics–those sciences deal in measurement, equations, and facts.
The claims of god's power are not true
. I've never seen a miracle. Oh, I've seen amazing things, and I've been glad things happened the way I wanted them to, but nothing truly miraculous.  And just because an old book said it used to happen is not proof.  Neither does someone telling that he once saw one prove it to me.
There is no god of grace. Christianity and other major religious teach values of love and service. I think we all need to work for peace, mercy and healing, but god hasn't done his part. If grace is so important, why haven't we seen more of it from on high? And as many have asked, if god is so powerful, as well as loving, then why hasn't he done something about the starving, the sick, and oppressed?
Bring me real evidence, not anecdotes or flawed statistics. Make your case and if you have something of substance, we'll talk.
**Editor's Question** How did YOU come to terms with the idea of God?**
>>>Editor's Comment<<< 12:30 PM 8-15-19  Somehow, the comment section for this post has been turned off.  It's an error – not something you or anyone did intentionally.  I'm working with the Patheos tech team now to get it fixed. Sorry about this.  Please write your response in word processing and enter it here later when it's fixed.  Please hang in there!
==================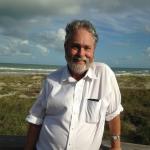 David Mercer, aka "Stan Bennett," was the "Stan" who was featured in the CNN documentary, Atheists: Inside the World of Non-believers and the Canadian documentary, Losing Our Religion.  David was a pastor for thirty-five years in Texas and Oklahoma until he quit and moved to Orlando, Florida, where he met and married his wife, Sylvia.  David is now fully out of the closet as an agnostic.  He is a life coach, a teacher, and a storyteller. He is the author of the blog Deep Calls.  You can also find him on his Author Page on Facebook. This post is reposted, with permission from a private blog that the author kept when he was still in the ministry.
>>>>Photo Credits: By Dnalor 01 – Own work, CC BY-SA 3.0 at, https://commons.wikimedia.org/w/index.php?curid=32470774   ; "Duerer-Prayer". Licensed under Public Domain via Commons – https://commons.wikimedia.org/wiki/File:Duerer-Prayer.jpg#/media/File:Duerer-Prayer.jpg