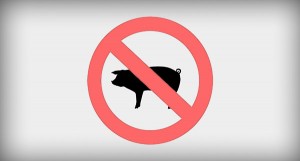 It has taken me a long time to become confident enough to write publicly about sex and its relationship to deconversion. I've been writing now as an atheist for nearly three years, publishing hundreds of posts by now, yet hardly ever writing about this particular topic. Why so bashful, you ask?  Well, I'll tell you.
It's because Christians in general, and American evangelicals in particular, are ruthlessly judgmental when it comes to sexuality. This topic fills them with righteous indignation more than any of the next four topics combined. No other subject so effectively entitles a believer to disparage and dismiss the concerns of another human being as this one does. That used to stop me from talking about it, but not anymore.
Enough time has passed for me to see this tactic for what it is: It is a method of control and a defense mechanism for a belief system too fragile to stand on its own without being surrounded by diversionary maneuvers and pyrotechnics. If these beliefs were as self-evident as Christians claim they are, they wouldn't have to resort to character assassination and ad hominems to make their case. But as it is, they cannot resist reaching into this bag of tricks, which says an awful lot about how strong their case really is.
Changing the Subject
I made a comment this weekend on social media which requires a lot of unpacking. I suppose it's a bold claim to make, but it has taken me years to reach this understanding, and I'm prepared to back it up.
Some days I wonder if an honest look at human sexuality isn't the strongest counterapologetic to the Christian faith anywhere.

— Neil Carter (@godlessindixie) January 27, 2016
It will take some time to explain what I mean by that comment, and I'm not going to do it justice today. But first I would like to address a response a Christian friend of mine gave to seeing this comment in her Facebook feed.
She noted that a statement like this quite easily lends itself to the charges of those who claim that people like me leave the Christian religion for reasons which are personal rather than intellectual. In other words, when we say that it is a lack of evidence that renders us unable to believe the claims of the faith in which we were raised, they dismiss this interpretation with the wave of a hand, accusing instead that we only quit believing (if we even really did that!) because we want an excuse for moral license.
In short, we simply want more sex (or sex of the wrong kind), and the Christian faith was cramping our style. That must really be why we left.
Are you sharp enough to notice that was a complete change of subject? Shouldn't our motivation for examining their claims be entirely beside the point?  Imagine this line of reasoning distilled down into a single conversation:
Them: You said you were a Christian for 20 years but now you're not. If your faith were real, how could you ever stop believing?

Me: Well, it finally dawned on me that the evidence for the claims of this religion doesn't hold up to closer scrutiny. I just don't see the evidence for…

Them: You just want to have more sex. How much time do you spend looking at porn each week, hmm? You want to cast off all restraint.

Me: But what does that have to do with whether or not people come back to life after they die, or whether or not invisible persons exist?

Them: You're only saying that because you want to get laid.

Me: …
Is it not obvious how beside the point this conversation is? It is a complete change of subject. I realize these two things are connected in the Christian mind (remember, I used to be one as well), but the connection is not a rational one. It's what you call a non sequitur. The one thing doesn't automatically follow from the other, and citing personal motivation like this does nothing in reality to answer the honest questions put forth by a skeptic of your belief system. Changing the subject like this only serves to dismiss the concerns of the other person, and it rather conveniently sidesteps the issues they've just brought to light.
If a young man raised within an Islamic culture began to question the historical and intellectual underpinnings of his own religion, would you first ask if his motives were pure?  Could his quest to find the truth not be equally motivated by a desire to cast off all restraint? And more to the point, would you dismiss his questions as invalid the moment it became obvious that he was thinking with his Johnson?
Let's run with this assumption for a moment.  Let's assume for the moment that the only reason I started questioning my faith was because I wanted more sex (a very close friend of mine hit me with that accusation soon after I told him I had lost my faith), or maybe I want a different kind of sex than the one this religion says is okay. Alright, fine. What if I did? Does that actually invalidate my questions? Does my need for evidence before I believe a thing suddenly go away because it's been decided that my motives for asking were, according to your system, less than noble?
Does this motivation really invalidate the arguments? Or does it only give you an excuse to pretend they aren't really standing there, demanding answers you cannot find?
This Is Your Hang-Up, Not Ours

At long last, I am quite ready to push back at this notion that Christianity has a corner on the market where moral guidelines are concerned. It took getting away from that belief system to finally be able to look at it from the outside and evaluate its capacity for moral guidance and character development. It seems to me upon further reflection that the Christian faith does not possess within itself anything magical which makes bad people good or good people better. It only takes what is already there and reinforces it, which is really the way almost all ideologies work, including my own.
But the Christian faith is disproportionately obsessed with sex, multiplying rules and expectations around this one subject far beyond any inherent function related to real moral development (more on that in a second). Some religions get hung up on food. Christianity gets hung up on sex. But that doesn't mean the rest of us have to be, too.
[Read: "The Church Doesn't Get to Make the Rules About Sex Anymore"]
It would make no more sense for us to force ourselves to cater to the idiosyncrasies of a Christian's religious tradition than it would for a Christian to pattern his life around the demands of Islam.  Would you let the Muslim prohibition over bacon prevent you from enjoying that food yourself?  Do you forgo coffee or tea merely because Mormons consider them somehow off-limits? I'm guessing the answer is no, because that's their hang-up, not yours. Who would go through life subjecting himself to the specious fixations of other people's systems of belief?
And yet that's what is happening when people like me withhold discussions about sexuality for fear that Christians will use what we say to judge us as morally inferior. But does sexuality inherently relate to morality? I would argue it doesn't, or at least not any more than any other natural activity. It can be misused, yes, but one must make a legitimate case for what constitutes misuse in the first place. One must show actual harm before an activity can really be seen by the rest of us as unhealthy.
Jesus and Your Orifices
Jesus once made a remarkably insightful statement, which I'll first put into its context:  A group of religious people were accusing him of allowing moral laxity among his disciples because he wasn't ensuring they performed the customary ceremonial cleansing rituals before they ate their dinner. It's a lot like when Christians won't eat their food until it's been "blessed." Somehow the food isn't clean until they say some words over it to make it okay to eat.
He responded by noting that food which enters the mouth doesn't go into your heart, your soul, your innermost being (however you want to put it). It's just food. It will break down and essentially come right back out the other end (ew, thanks for that picture, Jesus).  He made an excellent point. Your moral character isn't determined by what you put into your mouth.
Question: Why isn't this logic applied to the other orifices as well?
If you engage a Muslim apologist over the matter of eating pork, he will begin by citing studies which show that people who eat pork suffer from more diseases, bodily weaknesses, and a shorter lifespan than people who do not. Trust me, you can find a handful of studies that posit almost anything you want. I've had this very thing done to me, so I know it happens.
He also may argue that even if you don't fully understand what's evil or unclean about pork, you should still assign moral value to a person's ability to show restraint—his ability to control his own desires in obeisance to the demands of his religious tradition. A similar argument could be made about how we react to any of our natural appetites, but that wouldn't really address whether or not there is truly something inherently moral about one kind of meat versus another. I would argue the same principle applies to our sex organs.
Does what you do with your genitalia inherently impact any other moral criterion? Does it automatically determine if you are compassionate? Does it impact your level of industriousness, or diligence, or conscientiousness, or kindness? Does one kind of sex over another determine if you are reliable, responsible, patient, or sincere?
It seems to me there is nothing inherently moral or immoral about putting genitals together in any conceivable combination. In and of itself, sex is morally neutral, just as eating food is. Both can be misused, yes, and both could turn violent (I suppose if you put poison in the food). But one kind of sex isn't morally inferior in-and-of-itself any more than one kind of food or drink is automatically unclean in-and-of-itself.  That would be shallow thinking indeed, and ironically I would argue that it runs contrary to the moral reasoning of what Jesus said about food.
And yes, I realize the early church did not take that reasoning to its logical conclusion where sex is concerned, but tell me again why that automatically necessitates that the rest of us have to be as inconsistent as they are?
If you can show me how one kind of sex harms the people involved—does damage to them or exploits them in some way—removing from them the personal agency which should always characterize a healthy sexual encounter, then we will have something to discuss. But if you simply dismiss as unclean an entire class of sexual activity, or even more an entire sexual orientation, you won't be getting much of an audience from people like me. It's not really a substantive discussion at that point. It's merely a regurgitation of rules worked out by people defending an identity. I'm going to need something better than that. And I'm surely not going to take you seriously when you use these tactics to dismiss a legitimate request for evidence.
Who's to say that you're not rejecting Islam for reasons that are invalid? Maybe you just love bacon too much, and you can't let it go…
[Image Source: Adobe Stock]
__________
Be sure to "Like" Removing the Fig Leaf on Facebook so that you can follow the blog: