So yesterday we learned that the National Guard had a sectarian themed recruitment ad. This ad had no indication of being aimed towards potential chaplains – and plausible evidence to the contrary. It featured a soldier's torso with a 'Holy Bible' prominently featured in his possession, with the words "You are needed here."
In an bit of epic irony, this just happened on Hemant Mehta's FriendlyAtheist: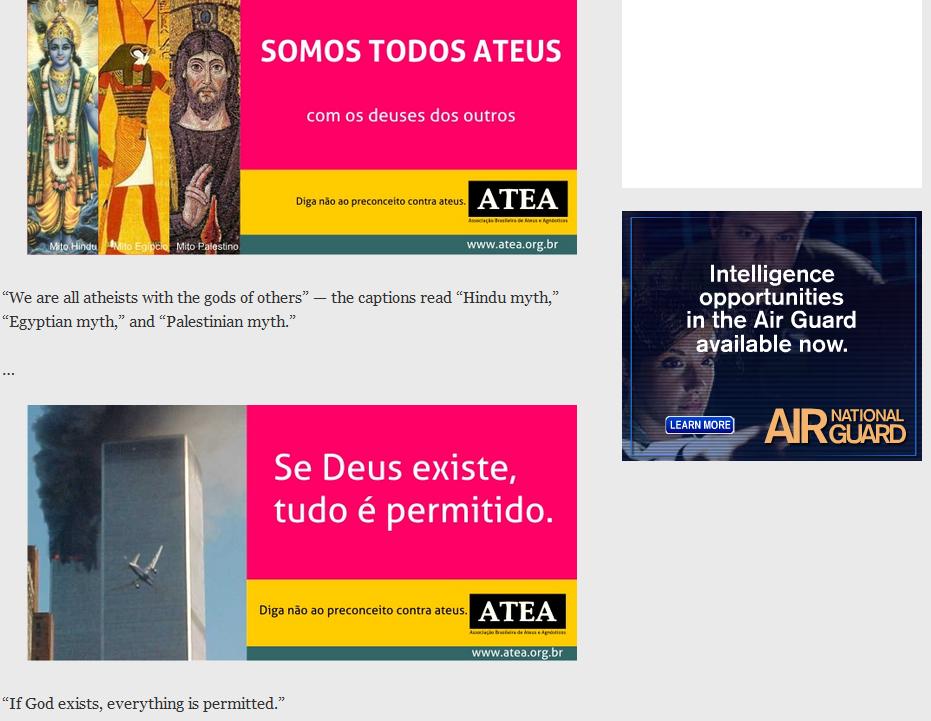 Hemant has recently switched to the new Patheos meta-site. I've noticed the shift in ad content, and I'm sure it's somewhat randomized by the ad algorithms. But this is
classic
!
Note: the other advertisement is obviously still wrong and should still get fixed. Either,
1) drop it
2) edit it to be clearly directed towards hiring Christian Chaplains (non-evangelicals… as the evangelicals are already extremely over represented). Also advertise explicitly for all the other religions too. I'll design the atheist ad if they want 🙂
Off-topic: Everything is about to change here. Just got some huge news.