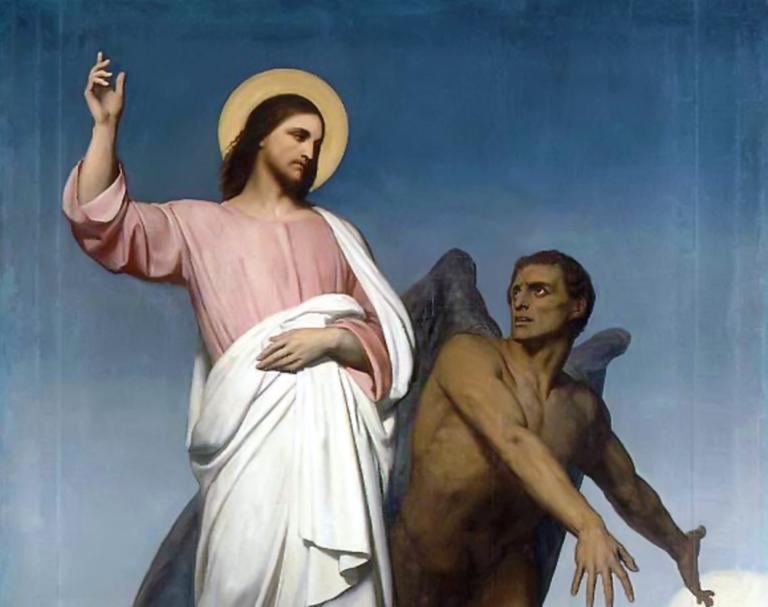 Abortion is an evil. Period. Abortionists murder. Society must outlaw it. End stop.
But Fr. Frank Pavone does not get to use that fact in order to justify his own wrong actions.
Let us review. Over the weekend, Fr. Pavone filmed a video in which speaks in front of the body of aborted child. He had put the child upon the altar of sacrifice—naked, unwrapped, burned. Then Fr. Pavone posted the video on his several Facebook pages as a political ad for Donald Trump. He wrote a caption to the video, telling us in no uncertain terms that that the reason he made the video in the first place. Fr. Pavone has admitted this.
In doing this, as I pointed out yesterday, Fr. Pavone (among many other things) broke Canon 1239, which states that priests are to use the altar "for divine worship alone, to the exclusion of any secular usage."
But Fr. Pavone's wrong goes well beyond that. In using a murdered child as a political prop in a presidential election, he has committed a grave offense against the human dignity of that poor child.
We must be absolutely clear about this: The fact that abortion is itself an offense against the child's dignity does not make what Fr. Pavone did any less of an offense.
And yet Fr. Pavone, shameless and obstinate, attempts to use the evil of abortion as some sort of justification for his own actions. As Keith Michael Estrada reports on his blog, Fr. Pavone said:
The issue is how the abortionists, supported by the Democrats, are treating these babies. What's sacrilegious is abortion, and voting for those who support it. It's time we get our heads screwed on straight about who the bad guys are.
No, Fr. Pavone. You do not get to justify your own actions based on the evil of others, and you do not get to once more attempt to make this a political question with a gratuitous slam against the Democratic Party. God will judge your actions on their own terms, not based upon the evil of others. The evil of abortion does not give you the right to use a child as a prop for Donald Trump.
The Catechism of the Catholic Church specifically states:
The bodies of the dead must be treated with respect and charity, in faith and hope of the Resurrection. the burial of the dead is a corporal work of mercy; it honors the children of God, who are temples of the Holy Spirit. (2300)
When you used the naked, burned, uncovered body of an aborted child, when you placed that child on a Catholic altar which is reserved to the celebration of the Mass, and when you filmed a video so that people would vote for Mr. Trump, you did not—N, O, T, not—treat that child, made in the image of God, whose worth is beyond measure, with "respect and charity." If you claim you did, you do no honor to the Holy Spirit. You do no honor to turn a temple of the Holy Spirit into a political prop.
Whoever does so commits a crime as great as abortion itself.
I reiterate: Fr. Pavone's bishop needs to conduct an immediate inquiry into this incident, into the activities of Priests for Life, and suspend Fr. Pavone's faculties as a priest. The fact that he is actually defending this incident, that he points the finger at other evils, makes the whole ugly episode worse.
Fr. Pavone's ordinary is Bishop Patrick Zurek of the diocese of Amarillo, Texas. Their number is 806-383-2243. Give them a call or send an e-mail.
It gives me no joy to have to write this.
***