I know I'm a bit tardy to begin Monday morning quarterbacking this year's Oscar nominations,* but Better Days provides good reason to start now. While it doesn't trigger a Green Book level of head-scratching – it's a decent enough film – this Best International Feature nominee from Hong Kong doesn't attain the profundity or artfulness of shortlisted films that were shut out.
It's never a positive sign when a non-documentary signals at the start that it's going to be a message film, in this case against school bullying. Far worse, Better Days' epilogue is a tacky public service announcement in which the male lead breaks character to tout the wonderful government initiatives now in place to combat bullying. All hail our munificent authoritarian regime!
Fortunately, there's plenty of good stuff in between to hold your interest. The lead performance by superstar Dongyu Zhou is indeed stellar. She makes it painful to watch the hellish existence endured by her character Chen Nian, fighting to complete her final high school semester in order to score high on college entrance exams. Zhou excellently balances resilience and brittleness in her hunched shoulders and subtly fluctuating facial expressions, as she's neglected by her black marketeer mother, teachers, and police investigating the suicide of a similarly bullied classmate.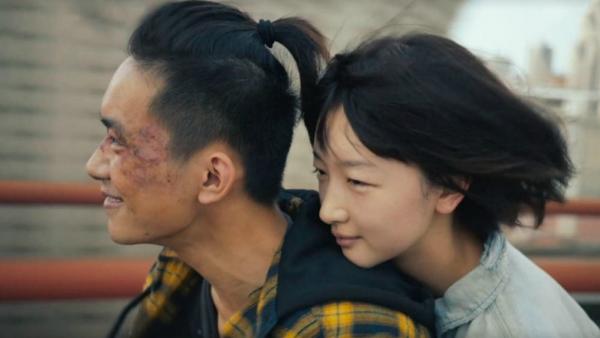 Her opposite is Jackson Yee, member of the mega-popular boyband TFBoys, in his first major foray into moviemaking. His role, as a small-time punk named Beishan who takes it upon himself to become Chen Nian's protector, demands less emotional range, but Yee handles his portrayal effectively.
As shot by director Derek Tsang, Better Days imparts a vivid sense of place. With an aesthetic both gritty and artificial, this fourth feature by the actor turned director draws us in visually. The crowded school, unsafe streets, Chen Nian's apartment stacked with her mother's illicit goods, Beishan's shack just this side of homelessness: all convey a life eked out on a prosperous society's margins.
Despite a tyrannical alpha bully who barely rises above caricature, the story is an engrossing one, with enough twists to avoid predictability. Better Days also scores points for showing the universal tendency to victim blame. It also contains some solid melodramatic dialogue, as when our lead asks a pregnant cop why she would want to bring a child into such a vicious world. Alas, scattered across the script are more than a few clichéd clunkers: another cop tells Chen Nian that growing up is like jumping into water; you only need to leap!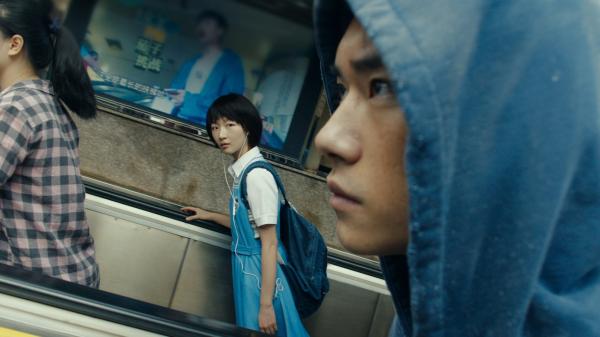 Tsang's film does provide an interesting window into Chinese cinema politics. Despite its propagandistic epilogue and ultimate box office smash status in China, government authorities yanked permission for it to play at the Berlin Film Festival in 2019. My theory is that, despite its cheerleading at the end, the ugliness portrayed at every level of society in the preceding two hours was too much for censors to allow at a western festival.
I then have to ask how Better Days earned its Oscar nomination. It's incontestable that two of the shortlisted films for Best International Feature were vastly superior. Guatemalan director Jayro Bustamante used the horror genre to dissect his nation's recent history so masterfully in La Llorona, it must've made Jordan Peele envious. And Night of the Kings? Well, please read my review if you haven't already; this treasure from the Ivory Coast is a jaw-dropper that demands a wider audience.
I don't think it's cynical to postulate that Hollywood threw a nomination China's way in an attempt to curry favor with the gatekeepers for one of the world's two largest movie markets. I'll be curious to see if the Academy completely sells out and gives Better Days the golden statuette on the 25th.
*My hot take on the Best Picture nominations: I'm hoping Nomadland and Chloé Zhao win big this year. I'm quite happy, too, that Minari and Sound of Metal got their nods. The nomination of dry-as-dust, slog-to-watch Mank continues the Academy's auto-fellating tendencies when it comes to movies about Hollywood (see La La Land). As for Chicago Seven? I like my fact-based features to be more, um, fact-based. And I'm on board with the critiques of Promising Young Woman, articulated better by Dana Stevens and Mary Beth McAndrews than I ever could.
(Better Days is now available to rent on major streaming platforms.)
(Image credit for star rating: Yasir72.multan CC BY-SA 3.0 )