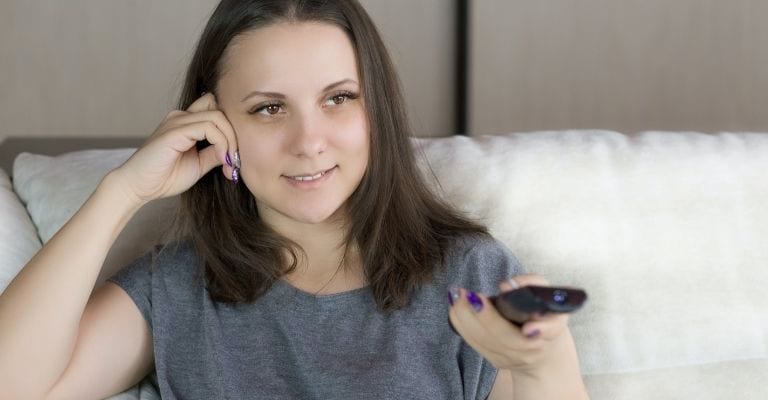 I have a confession.
I'm a recovering control freak. When you're a control freak, everything annoys you.
Control is one of the deadliest intimacy blockers in marriage I've ever seen.
If your husband seems distant or is cranky, you might have a problem with control.
A controlled man isn't a happy man because he feels disrespected. As a result, he'll do one of two things. He'll acquiesce to keep the peace or he'll get as far away from you as he can.
When you think you need to control your husband, you send him the message you don't think he's very smart.
Eventually he'll emotionally check out.
I used to sit next to my husband in the front seat of the car and give him turn-by turn driving instructions as if I was his GPS.
How did I stop controlling my husband?
First, I had a huge motivator. I was driving us nuts. My husband and me.
I was driving him nuts because he didn't like being told what to do. And I was driving myself nuts because I didn't like to have to tell him how to do everything.
Second, the more I tried to control, the more I pushed him away.
Don't think you're a control freak?
Most control freaks don't.
Maybe you think you're being helpful. Or your ideas make more sense. Perhaps you're just being honest.
How can I stop controlling my husband?
Believe me. A controlling wife can suck the intimacy right out of a marriage. No man wants to get romantic with someone who acts like she's his mother.
Fear is a major motivator for control. The bottom line is how are his actions going to affect you?
You control what he eats because you're afraid he'll develop Type II Diabetes, have kidney failure, and die.
You control what he spends because you're afraid you won't have enough money to pay the bills and your electricity will get cut off in the middle of winter.
You control what he wears because you're afraid your friends will think he looks geeky in the clothes he chooses and they'll talk about you behind your back.
If your husband gets the message he can't do anything right, he may not want to do anything at all.
10 signs you're a control freak
After asking your husband to do something, you tell him how to do it.
You keep track of the money he spends.
You're a re-doer, i.e. you re-make the bed, re-load the dishwasher, re-fasten the diaper.
You make decisions without consulting him.
You can shut him down with a look.
You're critical.
You decide when and how much sex he has.
You give him the silent treatment.
You ask questions that make his choices seem stupid. Is that what you're eating? It that what you're wearing? Does that match?
You're a should-er. You tell him what he should or shouldn't do.
How can you stop being a control freak?
Like with any major change in your life, start small. First, choose one area and give up control.
Second, if you ask him to do something, let him do it instead of correcting him or re-doing it. If necessary, leave the area as he completes the task. Third, when he's finished, don't make changes or critique him, just thank him.
I still like to have things my way. However, when I feel the urge to control, I ask myself:
What am I afraid of I?
Is this worth fighting about?
What is the worst that can happen?
If you want to restore intimacy in your marriage, try relinquishing control.
Need skills to build intimacy?
---
Also known as the Not So Excellent Wife, Sheila Qualls understands how important your mindset is to your marriage.
She went from the brink of divorce to a having a thriving marriage after changing her mindset. She translated timeless truths into practical skills to help women just like you turn their men into the husbands they want.
After 33 years of marriage, she's a coach and a speaker whose passion is to equip women to break relationship-killing habits and do marriage God's way. And you don't have to be a doormat to do it.
She and her husband Kendall live in Minnesota. They have five children and a Black Lab named Largo.
In addition to coaching, Sheila is a member of the MOPS Speaker Network. Her work has been featured on the MOPS Blog, The Upper Room, Grown and Flown, Scary Mommy, Beliefnet, Candidly Christian, Crosswalk.com, The Mighty and on various other sites on the Internet.