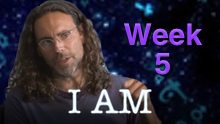 Today's latest episode of our Lenten Film Series from the INNdustry with Sister Rose on the INNetwork features director/filmmaker Tom Shadyac (known for his comedies Liar, Liar; Bruce Almighty; Evan Almighty; Ace Ventura Pet Detective) talking about a serious brain injury and how it changed his life. His film I AM follows his journey – perfect for Lent.
Click HERE for the film clip and my interview with Tom.
Hope your Lenten journey is filled with peace and joy.