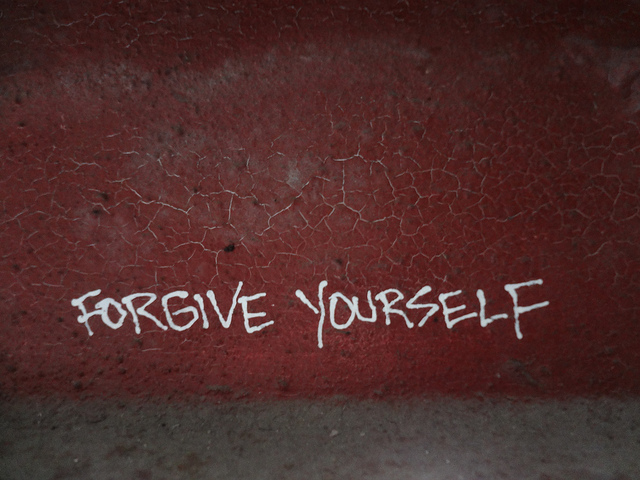 Seeking Forgiveness
I have known a lot of people who found themselves seeking forgiveness.
Some of us feel trapped in our need to find forgiveness. Others are less desperate, more comfortable with our situation. We know we are seeking forgiveness but realize we are in good company.
It may be we make a stupid mistake and offend someone or break their trust, a single event. Maybe we have a pattern of behavior, a habit we repeat over and over again. There may be attitudes, opinions, or beliefs for which we need to seek forgiveness.
We remember things we have done which everyone else has forgotten for which we are still seeking forgiveness.
Seeking forgiveness is something private, something we hide from people, sometimes even ourselves. Many of us do not appreciate we make mistakes or do things for which we need to seek forgiveness.
While we understand nobody is perfect we push ourselves and twist facts to achieve perfection. It is as if we need to hide our efforts to seek forgiveness, to camouflage our own imperfections.
Who is the most challenging person from whom we need to seek forgiveness? Are we ashamed of not meeting our parents' expectations or embarrassed when we let people down?
Do we believe spiritual life is about seeking forgiveness from God?
There is one person whose forgiveness is the most challenging for me to seek. I seem to fail to meet their expectations again and again throughout my life. Asking for their forgiveness never gets easier, no matter how many times I need to ask.
More than my closest friends or even my wife. More than my most challenging clients or questioning colleagues.
The person from whom I seek forgiveness again and again and again is myself.
Why Are We Seeking Forgiveness?
When I was introduced to contemplative practices it was a revelation to me.
I had often been taught spiritual life was not something we could earn. There was, though, often an undercurrent we needed to behave a certain way to grow into spiritual life.
It took me a long time to practice and learn how to live into contemplative spiritual life. I was not a naturally contemplative person.
It was easy for me to experience my slow, complex journey as an indication I did not deserve spiritual life.
I felt like I needed to ask God for forgiveness again and again in my struggle.
Slowly, over time, I began to see.
What was revealed to me is a contemplative practice is not something we earn or ever deserve. We do not build up enough momentum until we are worthy of God's presence and forgiveness.
God is with us. Our lives are filled with spiritual life, within us and surrounding us.
There is no standard of behavior or belief God expects of us. When we say God is love we mean an unconditional acceptance. There is nothing we can do to earn more spiritual life and nothing we can do to deserve less.
Our challenge is to love and forgive ourselves and each other the way God already loves and forgives us.
Seeking Forgiveness and Offering Forgiveness
We seem to be a society which is quick to take offense and reluctant to offer forgiveness.
Our perceptions and memories of past grievances continue to shape our attitudes and actions into the future. We are not adept at forgiving leaders or other countries who have made mistakes. There have been times when our refusal to forgive has been a pretext for our actions.
The same is true in our own individual lives.
We seem to believe in the power of revenge and getting even.
The difficulties we have seeking forgiveness and forgiving ourselves are reflected in how we live with others.
Our world would be transformed if we practiced forgiving and seeking forgiveness. We would live different lives in a different place if we respected the power of forgiveness.
For us, the power of forgiveness begins with forgiving ourselves.
As we learn to forgive ourselves we experience forgiveness in new ways. Forgiving ourselves allows us to be born again in our own eyes. The acceptance we crave and need begins when we start learning to forgive ourselves.
It is healthy for us to want to become stronger and better. Holding ourselves to impossible standards is not.
Developing habits of forgiveness can create a world of new relationships for us. At the same time, it is not about becoming perfectly forgiving. Forgiveness is a constant practice.
The Practice of Seeking Forgiveness
Our practice of seeking forgiveness begins with seeing ourselves as we really are.
We recognize things we would like to change. There may be regrets about what we have done in the past. We may recognize attitudes or habits we would like to change.
When we forgive ourselves we are not rewriting the past or assuming away what we wish were different. We are embracing ourselves in the complexity and intricacy of who we are.
Seeking forgiveness from ourselves happens in the context of our whole true selves. We feel embarrassed or guilty about not meeting the potential of who we can become. We seek to forgive ourselves for all the times we have ever felt ashamed.
Some people find it helpful to practice forgiving themselves for something each day. Like practicing affirming themselves or expressing gratitude, they want forgiveness to become a way of life.
As we practice forgiving ourselves we become better able to forgive others.
Our personal decision may be to practice forgiving part of our lives each day. We may want to offer forgiveness and seek forgiveness in a regular way, to weave it into our everyday lives. Some of us decide to approach specific people to offer forgiveness and seek forgiveness.
The essential part of seeking forgiveness is how it works within us and spreads from us into the world.
Seeking forgiveness helps our world become more forgiving.
When will we be seeking forgiveness today?
How can we practice seeking forgiveness this week?
[Image by pasa47]
Greg Richardson is a spiritual life mentor and leadership coach in Southern California. He is a recovering attorney and university professor, and a lay Oblate with New Camaldoli Hermitage near Big Sur, California. Greg's website is StrategicMonk.com, and his email address is StrategicMonk@gmail.com.