The Center for Inquiry, one of my favorite organizations working to promote science, reason, and secular values, has a new store and it looks great. Make sure to check the store for holiday gifts for the godless heathens in your life. Highlights include:
The beautiful CfI coffee mug, with which you can "let people know what you stand for each time you take a drink":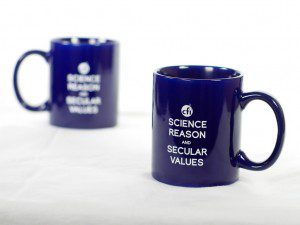 This exquisite Voyager pendant/ornament, courtesy of surlyramics.com: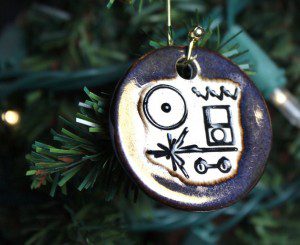 And these magnificent "Triumph of Light" greeting cards, featuring the words of Robert Green Ingersoll, one of the Humanist luminaries who inspired this site!: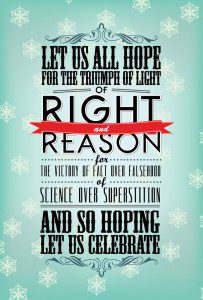 Congratulations to the CfI on the excellent design of the site and its products: I know I'll be picking more than a few up to stuff my stockings!