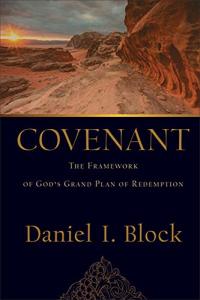 As a life-long reader of the Bible—yes, by third grade I'd worn out the Children's Bible in my free time—I've gone through stages on how to best understand what I was reading. At age eleven, I'd asked for my own copy (received two) and began muddling through how to understand it. I knew the Old Testament stories, but what about the letters and prophets and Gospels and … Revelation?
I vividly remember flopping onto my bed a few months after receiving those Bibles and asking God to help me figure out how to understand his Word. I determined at that moment to read it for what it said, not literally but practically. If it said "Turn the other cheek," I knew it meant to not retaliate. Maybe I could just walk away instead of "literally" turning and offering myself for a slap. If it said "the trees of the fields clap their hands" (Isaiah 55:12), I wouldn't look for Narnia's chattering trees. I knew it meant that God deserves to be worshipped, and even creation did that.
What I didn't know then is that seeing the whole of Scripture as one story would have explained so much. Though it's a bit beyond a pre-teen's reading level, the content in Daniel Block's new Covenant would have been an amazing resource for me. Something that could pull together the story of Scripture and show me how it all worked together as one miraculous story? Yes, please! Thankfully, pastors, students, and scholars now have a comprehensive resource to help themselves and others. Below is the review I wrote for Bible Study Magazine on Dr. Block's magnum opus.
~~~~~
Wheaton College's Daniel Block, professor emeritus of Old Testament, has condensed a lifetime of scholarship into this exceptional resource. Block demonstrates that God (Yahweh) is a creative, loving sovereign who relates to his people primarily through covenants, not laws.

Against popular teaching that identifies covenants as conditional or unconditional, Block convincingly argues that all of Yahweh's covenants are irrevocable since God is always faithful to his commitments—though the outcome for each human partner depends on how they fulfill their commitments. A biblical covenant "involves the infinite God and finite parties whom he invites into covenant relationship with himself"—their "only option is to accept or reject the relationship."

Organized chronologically by covenant—cosmic, Adamic, Israelite, and Davidic—Block's meticulously researched and articulated text traces each one as God's covenantal agenda develops and transitions, climaxing in the coming of Christ. Block then examines how each New Testament writer interprets each covenant, where we find allusions and references to each one, and how Jesus the Messiah fulfills each covenant's dreams and God's ultimate purposes. God's word, far from including an obsolete first testament, is unified, both testaments working together as one grand story to unfold God's plan to create a world and love a people that would ultimately glorify him in a fully realized covenantal union.

Exhaustive and scholarly, yet accessible to students and pastors, this invaluable resource offers a refreshing and hopeful examination of covenance, the glue that holds the entire Bible together. I especially valued the joy and worship that radiate from his concluding chapter.
This review originally appeared in Bible Study Magazine, July/Aug 2022 edition. Reprinted with permission.