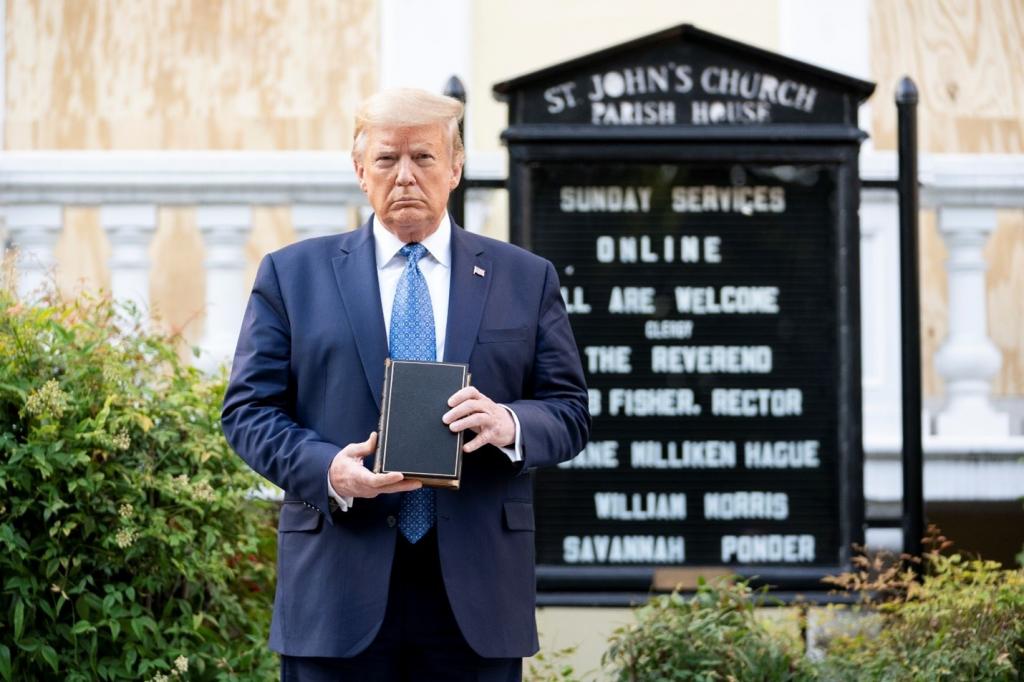 In March 2017, I received a series of emails and messages asking me what I knew about the "Hermit of Loreto" – an American named Thomas Zimmer who had lived in Loreto, Italy.
A YouTube video had just gone viral. An American priest recounted the story of a holy man known as the "Hermit of Loreto." He had a premonition back in the 1980s. He said that a certain man would "lead America back to God." That man would be none other than Donald J. Trump.
The Hermit of Loreto and the Prophecy
https://www.youtube.com/watch?v=lyV7kwMRzdo
My first impression after watching the video was somewhere between suspicion and skepticism. Donald Trump will lead America back to God? Really? And the "Hermit of Loreto"? Though I am an American who lives in Loreto, I had never heard of him.
Nonetheless, I decided to look into it. Initially intrigued more about the prophet than the prophecy, I set out to learn about Tom Zimmer.
Thomas Zimmer
I started asking around those in Loreto who had lived here a while. After interviewing two friars and four laypersons, I learned that he was well-known and respected.
Tom was originally from the United States, but had lived in Loreto for about ten years from 1998. He returned to the US in 2008 and died shortly thereafter.
They all essentially said the same thing: Tom Zimmer prayed constantly, attended numerous Masses daily, and he was a bit "particular" in that he constantly prayed chaplets, wore medals around his neck and wrists, and spoke often and openly of spiritual things.
The doctor who was the director at the retirement home where he lived said that Tom Zimmer had many friends. People came to visit him often, and he frequently offered spiritual counsel. He said that his room was full of books and he read several languages.
The owner of a restaurant who fed Tom every day said that she had witnessed firsthand how Tom could foresee things that were about to happen.
A young mother who worked at the bookstore in the basilica said Tom would sometimes become "fixated" about such things and talk of it often.
I mentioned to each of them the premonition Tom had made of Donald Trump, but no one had heard him say that to them. Yet, they all said that such a statement was in character.
I wrote an article in my pilgrimage blog with more details about what I discovered about Tom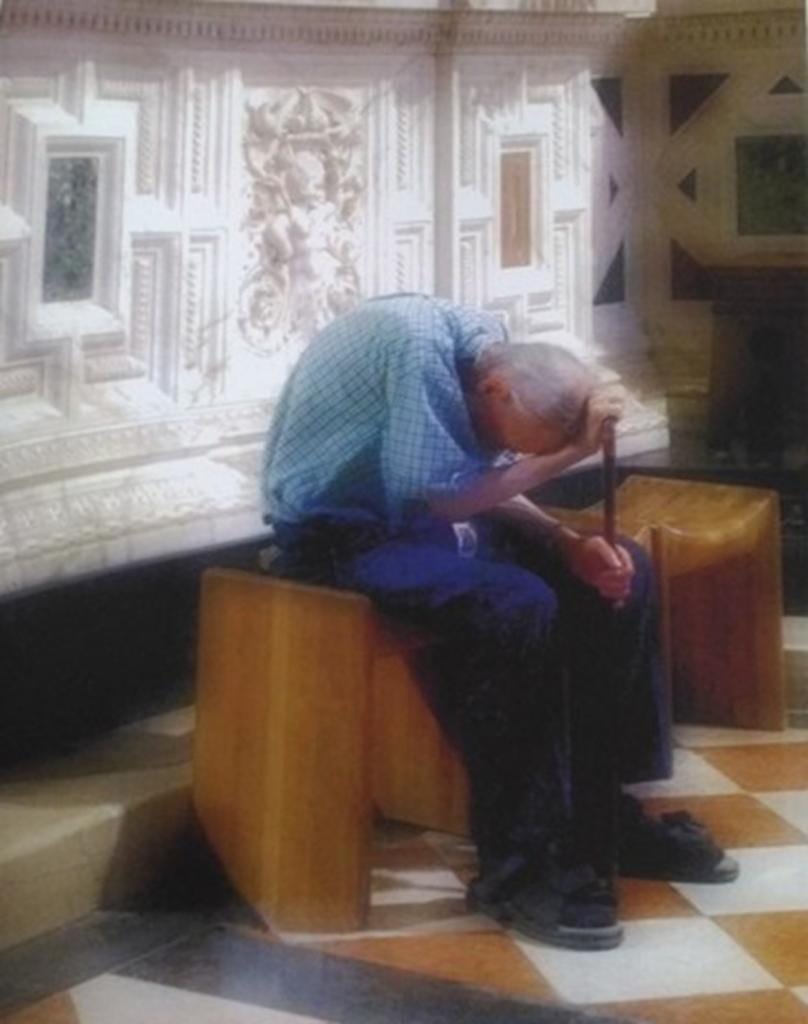 After looking into Thomas Zimmer, the "Hermit of Loreto," and talking to those who knew him, some things became apparent. Thomas Zimmer was prayerful and devoted, courteous and helpful toward others in need, and of sound mind, though his body was failing.
Tom was also known to have premonitions and make prophecies.
Prophets and Prophecies
Although I believe that God reveals his plans and messages in advance to his prophets, it is not always immediately clear who his prophets are or what their messages mean.
When seeking to determine whether a prophecy is true or false, the Church has left criteria for guidance in discernment.
The first is to look at the recipient of the prophecy. That person should be exhibit a good and virtuous manner of life, possess a stable temperament, and be sound physically and mentally.
From what I learned about Tom Zimmer, there were no doubts about Tom's good character.
Next, a private revelation must not state anything contrary to publicly revealed truth. Here, too, there is nothing scriptural or in Church teachings that would suggest that a political leader cannot lead people to God. On the contrary, Scripture indicates it as a duty.
Lastly, the prophecy must come true.
The Outcome
When I wrote about Tom Zimmer and his prophecy three years ago, I believed that time would answer the question of whether Donald Trump "led America back to God." Now that Trump's presidency is essentially over, perhaps we can look at it.
Here, however, the interpretation of prophecies becomes murky. Spiritual prophecies, premonitions, visions, and the like are not always clear-cut. Rather than reading like scripts, prophecies are more like dreams. They are made up of symbols, allusions, and other cryptic messages.
The Fatima Secrets
Consider the Marian Apparitions of Fatima. In 1917, Our Lady appeared six times to three child-age shepherds in Fatima, Portugal. During one apparition, she revealed three secrets to the children. They involved apocalyptic visions and prophecies about hell, the two World Wars, and the 20th-century persecutions of Christians.
The seers disclosed the first two secrets to the bishop in 1941 which he made public. The third secret, however, was written down in 1943, sealed in an envelope, and not released until 2000 by Pope John Paul II.
It involved an image of a mountain and a "bishop dressed in white" climbing it with other bishops and priests and passing corpses along the way. When he arrived at the top of the mountain, the bishop dressed in white was shot with "arrows and bullets" and the "others died in the same way."
On May 13, 1981 – the Feast day of Our Lady of Fatima – Pope John Paul II was shot in St. Peter's Square by Mehmet Ali Ağca. The pope believed that Our Lady of Fatima had interceded to save his life. He also believed that he was the "bishop dressed in white" in the third secret. One year later, to give thanks, he went to Fatima and placed the bullet in Our Lady's crown.
But what of the other bishops and priests who were seen to have been killed in the "same way"? What about the mountain? In fact, there were disagreements as to the meaning of the secret in the upper echelons of the Vatican.
At the time, Cardinal Joseph Ratzinger (the future Pope Benedict XVI), then Prefect of the Congregation for the Doctrine of the Faith, published a theological commentary on the Third Secret of Fatima:
A careful reading of the text of the so-called third 'secret' of Fatima … will probably prove disappointing or surprising after all the speculation it has stirred. No great mystery is revealed; nor is the future unveiled.
True or False?
Returning to Thomas Zimmer and his prophecy that "Donald Trump will lead America back to God," can there be a consensus?
YES
On the one hand, there will be fervent supporters who will respond in the affirmative. They will point to his executive orders on religious freedom and his support of public prayer. They will cite his pushback against secularism, gay rights, and gender theory. With Donald Trump, they will say, the Little Sisters of the Poor are no longer forced to violate their religious conscience and facilitate payment for abortifacient drugs and other contraceptives.
Perhaps more than anything else is his defense of unborn life. Will his appointment of federal judges, but especially three new Supreme Court Justices lead to Roe vs. Wade finally being overturned?
NO
On the other hand, there will be those who scoff at the idea that Trump "brought America back to God" as risible. Anything he did for religion, they will add, was Christian nationalism totally devoid of genuine spirituality.
They will quickly point to his two impeachments, the constant turmoil and chaos surrounding his presidency, his lack of humility especially in refusing to concede the election, and his role in the Capitol riots.
Then they'll cite moral transgressions including multiple divorces, lying, and flings with the porn star and Playboy model. They'll cite the slurs toward minorities and the lewd ones about women. How can his flashy lifestyle, braggadocio, and cozying up to racists and white supremacists square with being a religious leader, they'll ask?
And what about policy? Building walls, separating migrant children at the border, and opposition to health care laws are certainly not the best Christian programs, they'll say.
Finally, they will quote Scripture, "And the king will say to them in reply, 'Amen, I say to you, whatever you did for one of these least brothers of mine, you did for me.'" (Matthew 25:40). The clarity in the King's judgement, the separation of the sheep from the goats in Matthew 25: 31-46, will rest their case.
Conclusion
Like so many things in the polarized times in which we are living, it appears that the Prophecy of the Hermit of Loreto will depend on the interpreter. It will be seen through the lenses of one's own worldview which will fit into a neat left/right or red/blue perspective.
The ultimate answer will be given by God and not us.