FOR some years now, American artist Shell Fisher has been contributing irreverent cartoons to the Freethinker, and here's one to get 2019 off to a start.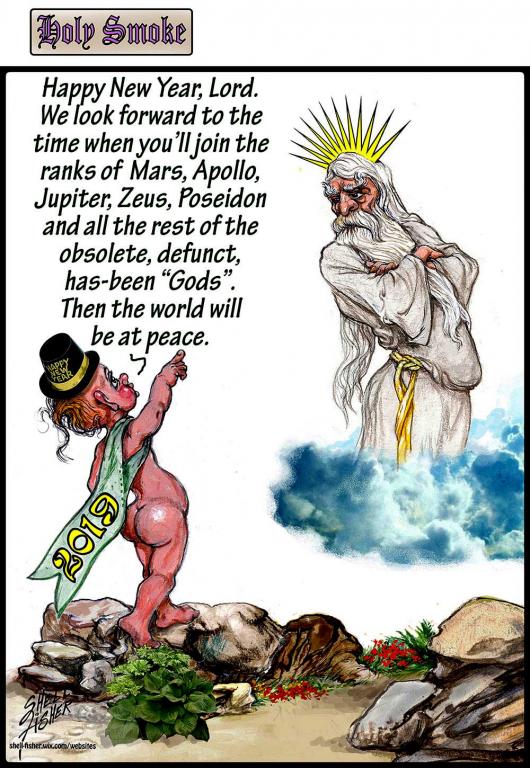 More of Shell's "Holy Smoke" biblically-inspired cartoons can be found here.
He contributes a new image for the Freethinker's weekly bulletin, which you can subscribe to by sending your name and email address to barry@freethinker.co.uk, marking your message FT bulletin.