CHARLES Aguon, 34, headmaster at Kingdom Preparatory School in Auburndale, Florida, was arrested on Tuesday and is being held without bail at the Polk County Jail on two felony counts of lewd molestation of a boy.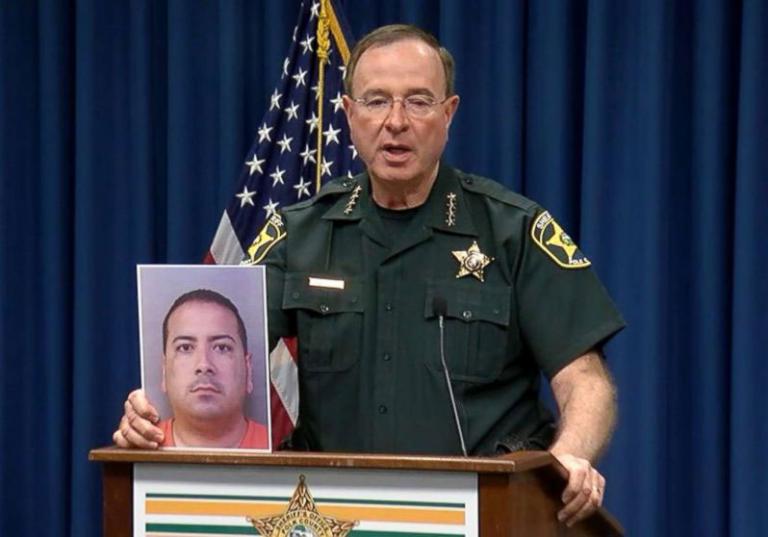 Aguon, according to this ABC News report, was arrested on suspicion of grooming and sexually molesting a student, and investigators fear there are more victims.
Charles Aguon, 34, the headmaster of Kingdom Preparatory School in Auburndale, was arrested on Tuesday and was being held without bail at the Polk County Jail on two felony counts of lewd molestation of a victim between 12 and 16 years old, Polk County Sheriff Grady Judd said at a news conference Wednesday.
Sheriff Grady Judd said the alleged victim is a 15-year-old male student at the private school, where Aguon is also a teacher and football coach. He said Aguon is an ordained minister who goes by the nickname "Pastor Tiger".
He said the victim was interviewed by investigators on Tuesday and told them that Aguon allegedly molested him multiple times since November. Judd said the molestation occurred off campus but investigators are trying to determine if any of the crimes occurred at the school.
Judd said:
He was being groomed by Pastor Tiger. And it went from just grooming to kissing, kissing on the mouth, biting lips, to simulated sex with their clothes on, to where he actually fondled and molested this 15-year-old.
Judd asked that parents contact the sheriff's office immediately if they suspect their child may have been molested by Aguon, saying:
Our fear is there may be more victims. We are absolutely mortified by his conduct. We are mortified that he's not only a supervisor and a leader and a pastor and a teacher and a coach, but that he was abusing a child.
Aguon was arrested at the school two hours after he allegedly made incriminating statements in a phone conversation with the victim. During the phone call, in which investigators listened in, the victim told Aguon that he felt uncomfortable and did not like it when Aguon kissed and touched him.
Following his arrest, Judd said Aguon allegedly:
Admitted that maybe some of my conduct was inappropriate.
Judd noted that the school's motto is :
To become the most loving school in the world.
Judd said Aguon has been the headmaster at the school for two years. He said the school is affiliated with the Miracle Tabernacle of Praise Church, where Aguon is an associate pastor.
Officials at the church did not return a request from ABC News for comment.