A group from the Holy Name Cathedral are off to see the highly-acclaimed Elton John biopic, Rocketman, on June 2 – and the right-wing religious website LifeSiteNews is having conniptions.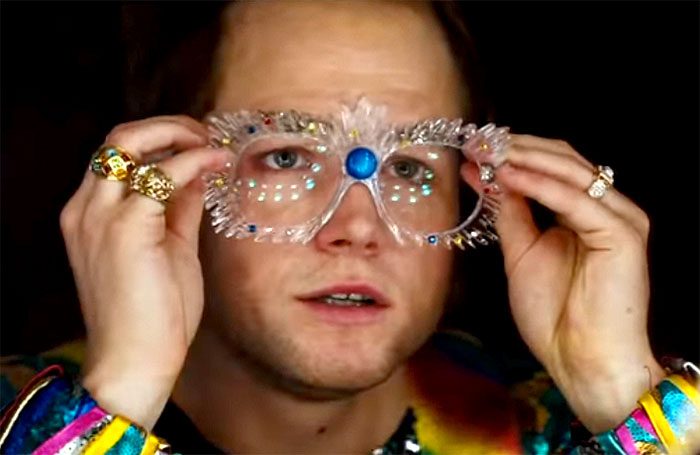 In giving the movie a five-star rating, Mark Kermode, reviewing it for the Observer, wrote:
From an early snog with a 1960s soul-revue musician to a cherry-popping sex-scene played out to the strains of Take Me to the Pilot, there's none of the coyness that won Bohemian Rhapsody a family-friendly PG-13 rating in the US. This is altogether more frank fare – and all the better for it.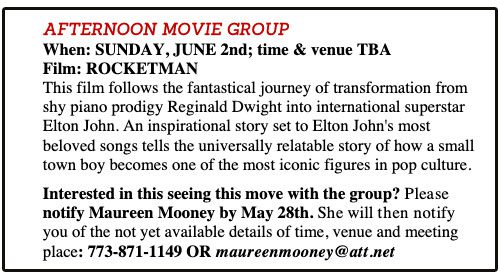 In drawing attention to the church's "Afternoon Movie Group" and its plan see a movie that he suggests is nothing short of a riot of gay sex, Martin M Barillas, of
LifeSite,
wrote:
Left unsaid in the bulletin is that Rocketman is rated R for its pornographic depictions of homosexual activity and themes. In Rocketman, according to the Hollywood Reporter, Paramount Pictures becomes the 'first major studio to depict gay male sex onscreen'.

The Hollywood Reporter noted, 'There were multiple scenes that included men kissing, simulated oral sex and a steamy bedroom scene with both [male actors] Egerton and Madden unclothed.'
Barillas is miffed that emails to the Archdiocese of Chicago's media relations office are being ignored.
He might have more success in getting his outrage noticed if he were to remind the church and the media relations office that Elton John caused fury back in 2010 when he said:
I think Jesus was a compassionate, super-intelligent gay man who understood human problems.  On the cross, he forgave the people who crucified him. Jesus wanted us to be loving and forgiving. I don't know what makes people so cruel. Try being a gay woman in the Middle East – you're as good as dead.